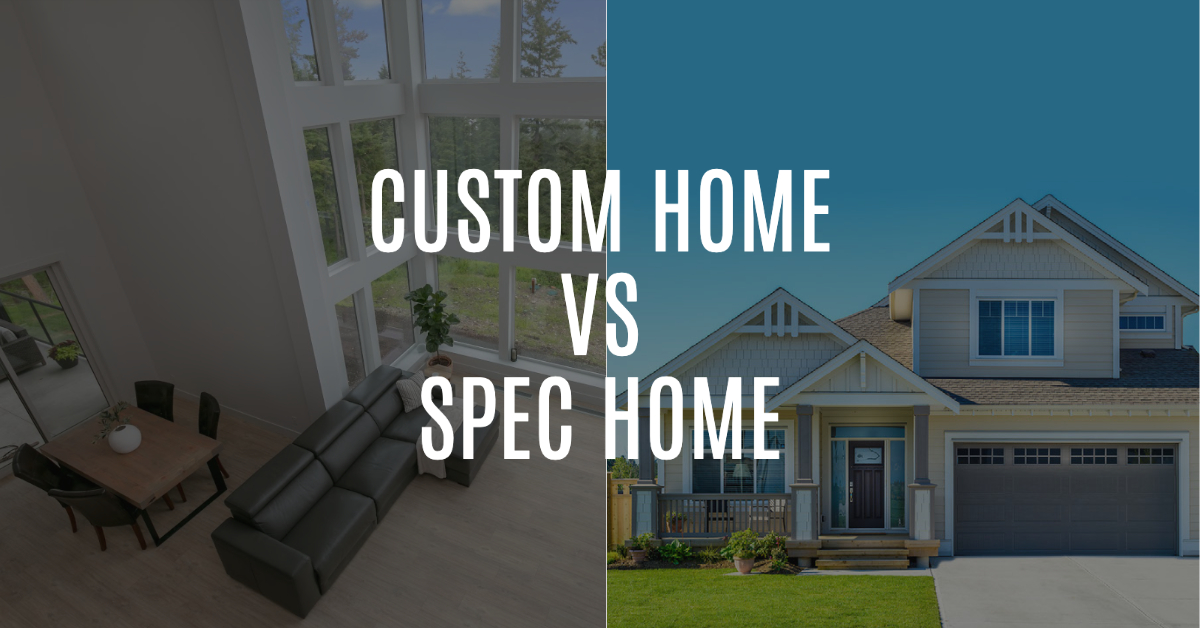 Would you know the difference?
Both these home types can pop into neighbourhoods, and from external perception, it is hard to determine the difference between the two. A broad way to sum it up is how involved the homeowners are in the project. We'll speak to the specific differences in this blog.
Firstly, what is a Spec Home?
Typically, spec homes are feature homes that have been newly built. They are actually built before a home buyer even makes the purchase. The main purpose of spec homes is to allow homebuyers with constricted timelines to have a move-in-ready build.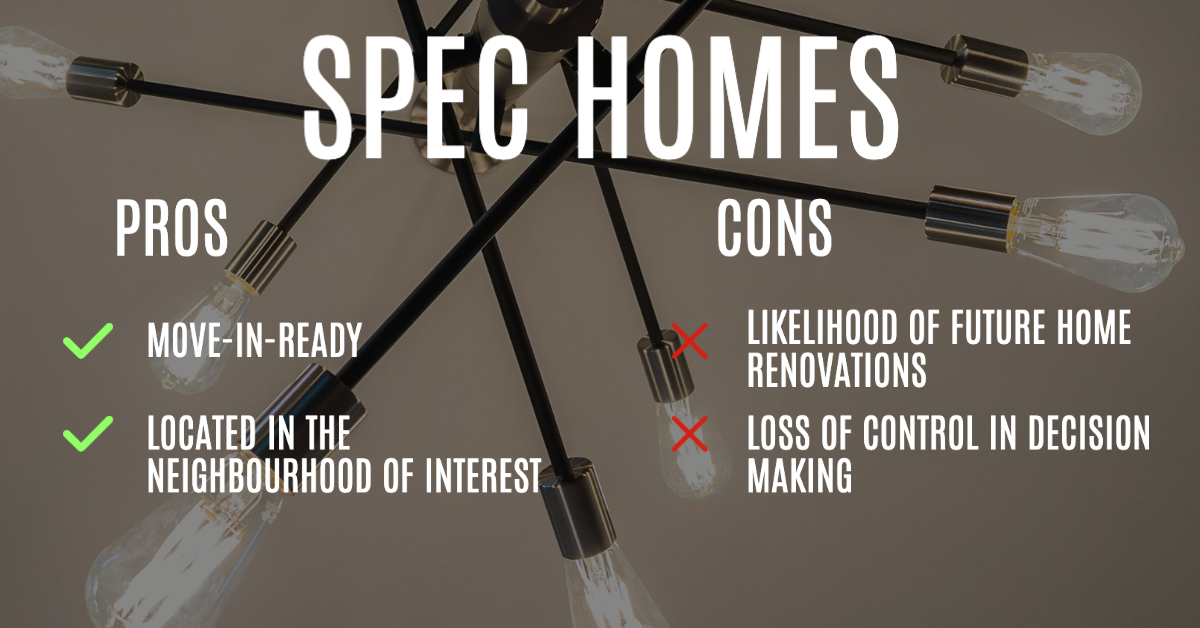 What is a Custom Home?
If you've read our blogs before, you're likely familiar with the concept of a custom home. Custom homes are designed with the homeowner's lifestyle in mind. Not only their current lifestyle but also what their future might look like. This means a custom home, materials, and all, are centred around the owner and their family.
Where new custom home construction varies from spec homes is the attention to detail that a homeowner gets involved with. The key differentiating factors can be summed up to the following:
Control.
This is probably the most crucial difference between these home construction types. With spec homes being already constructed, there is generally no control over the types of material used, the floor plan, or any of the special requirements you need to meet your lifestyle needs. With a custom home, you'll have complete control of all the details from start to finish.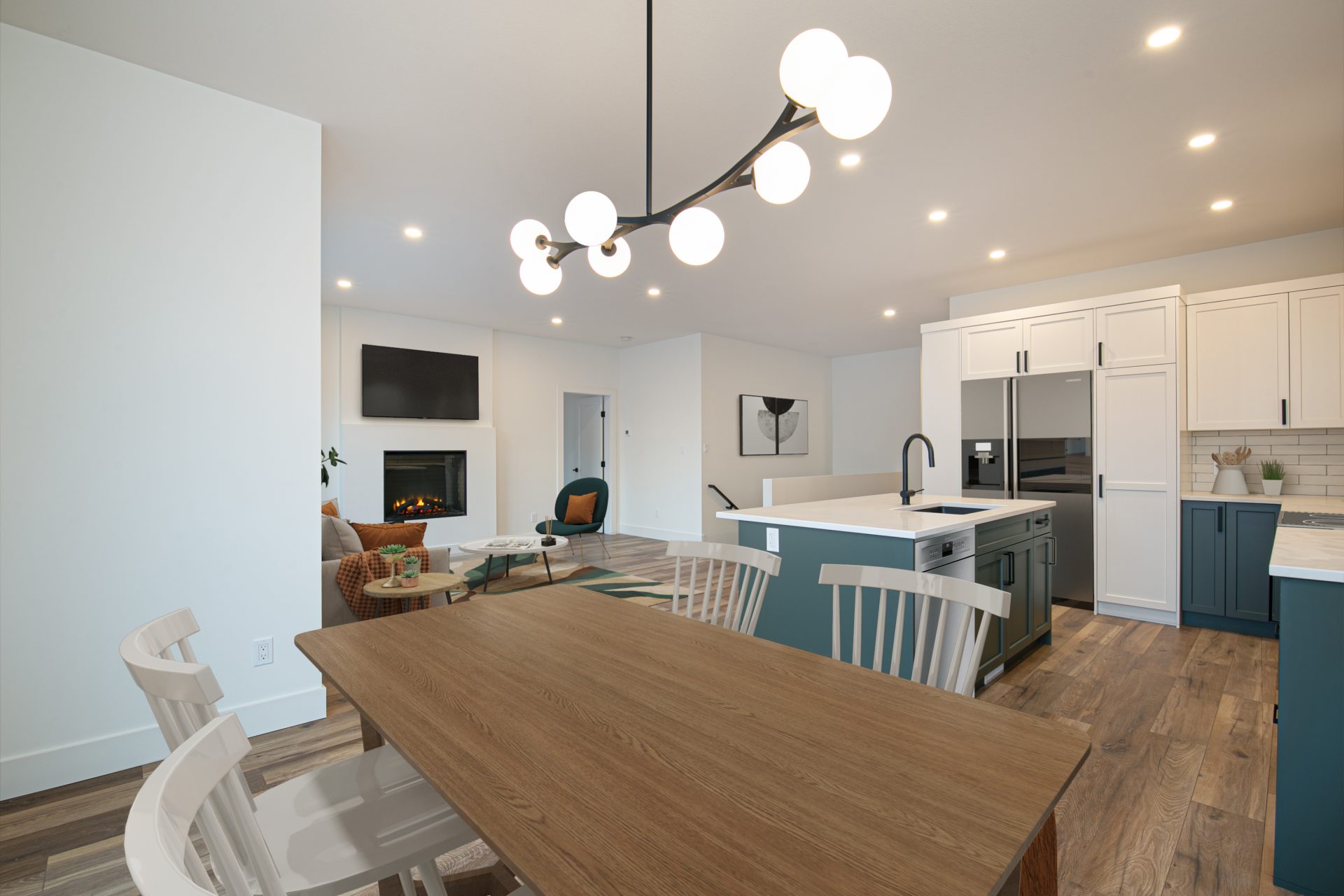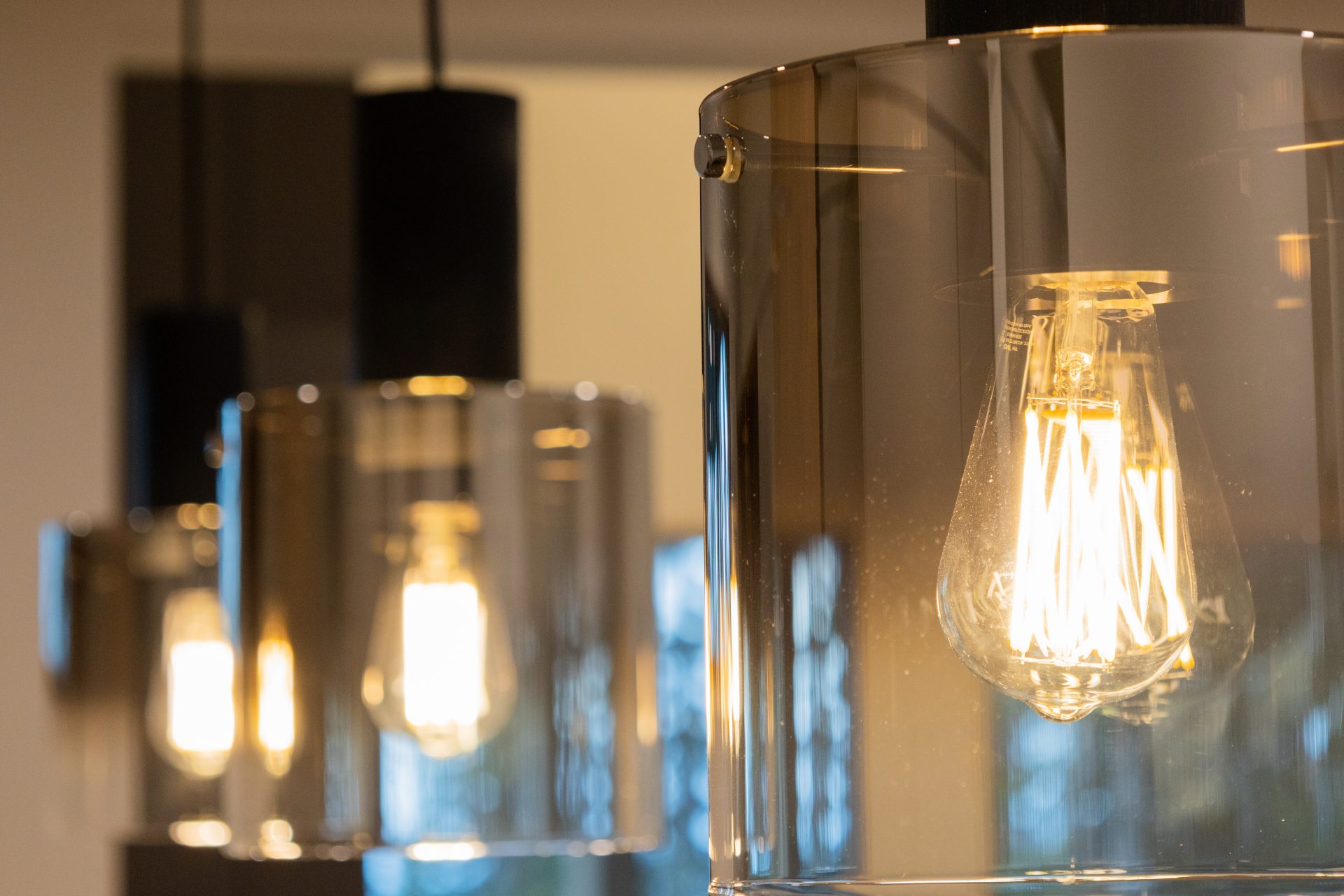 Features.
We briefly touched on the loss of control you have over the features of your home with a spec home. What people don't realize with spec homes is that often specific features will have costs hidden in the home. With a custom home, you can control the price by deciding on the list of priority features you want. This could include things like raised ceilings in master bedrooms, the cost of certain materials incorporated into the build – light fixtures, etc.
Future Renovations.
A trend we typically see in our industry is people embarking on renovations sooner and more often than custom homeowners. This is typical because people will outgrow their homes, or finally decide to opt into features that weren't included.
Builders.
Relationship building is equally as important as home building in our industry. By choosing a custom home you're also choosing to work with a construction company that will bring your dreams into reality. The right home builders will get to know you, your lifestyle, and your plans, and incorporate this all into your perfect home.
Your local Vernon home builders can help!
From the exterior of a home, it's hard to tell the difference between a spec home or a custom home with new home construction. At the end of the day, your home and happiness are what matters. We just hope that this blog helps you understand the benefits of building a custom home if you have the time to wait for your forever home.
If you've read this article and decided that a new custom home is the right option for you, we hope you'll build with us. As Vernon builders, we care about making your house a home. We can be contacted here.
Other topics you may enjoy: