Enhanced Home Exteriors
Your home's exterior can be just as important as its interior. It's often the first part of your custom home which brings you that sense of pride and satisfaction. Being a construction company specializing in custom homes gives us exposure to all the trends people are talking about! With summer coming in full swing, we want to share some of our favourite exterior trends that will amplify your custom home curb appeal and bring a smile to your face every time you arrive.
Inviting Windows
Windows is an eye-capturing element of any home, whether inside or outside! Many custom homes incorporate floor-to-ceiling windows to create a certain visual aesthetic for their home while letting light in and maximizing views from their lots. Clients are often wanting to create a further connection to nature by opening their spaces by incorporating large inviting windows. Windows in this capacity also give your home a clean, sharp, and modern look.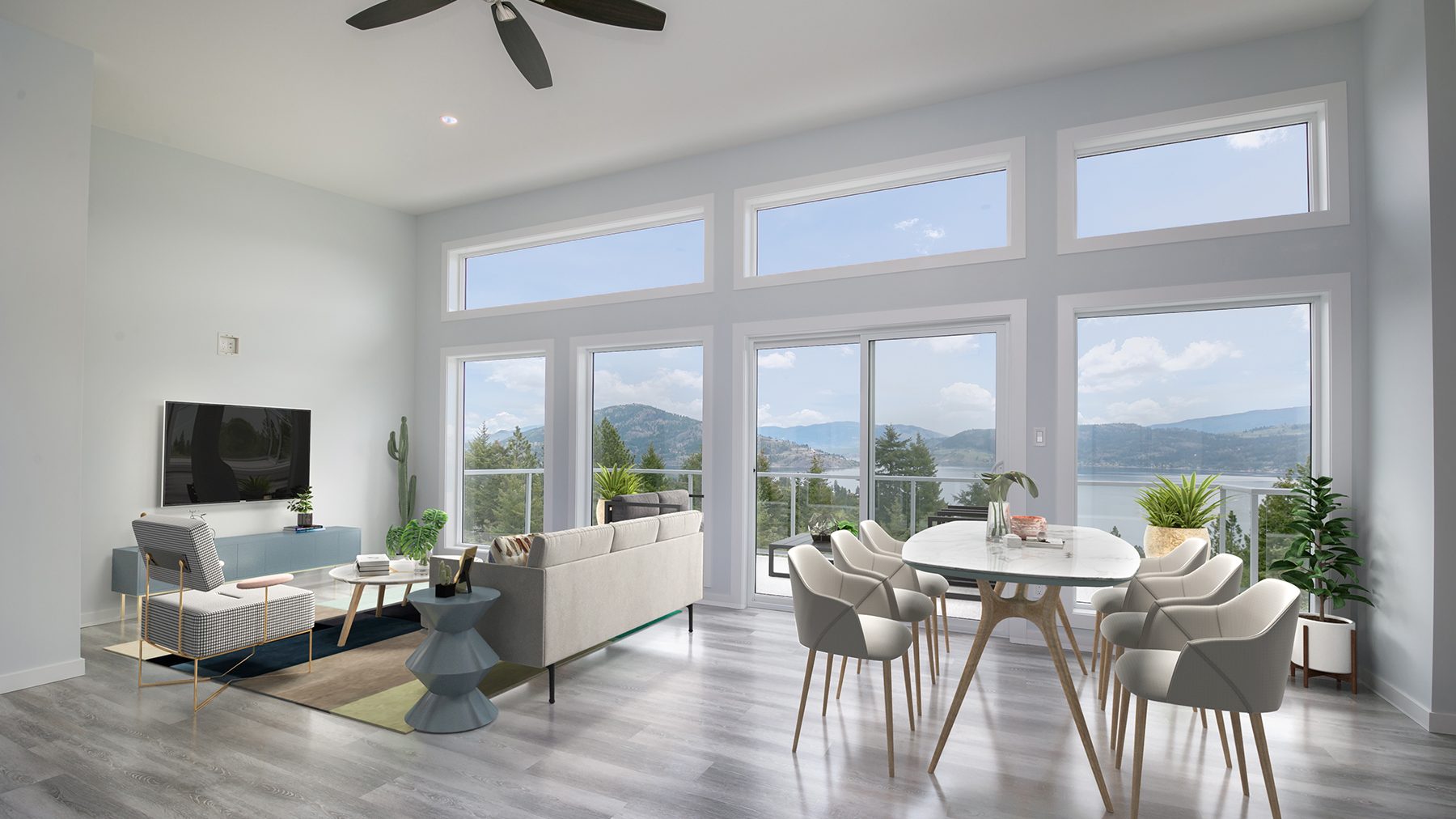 Angled Garages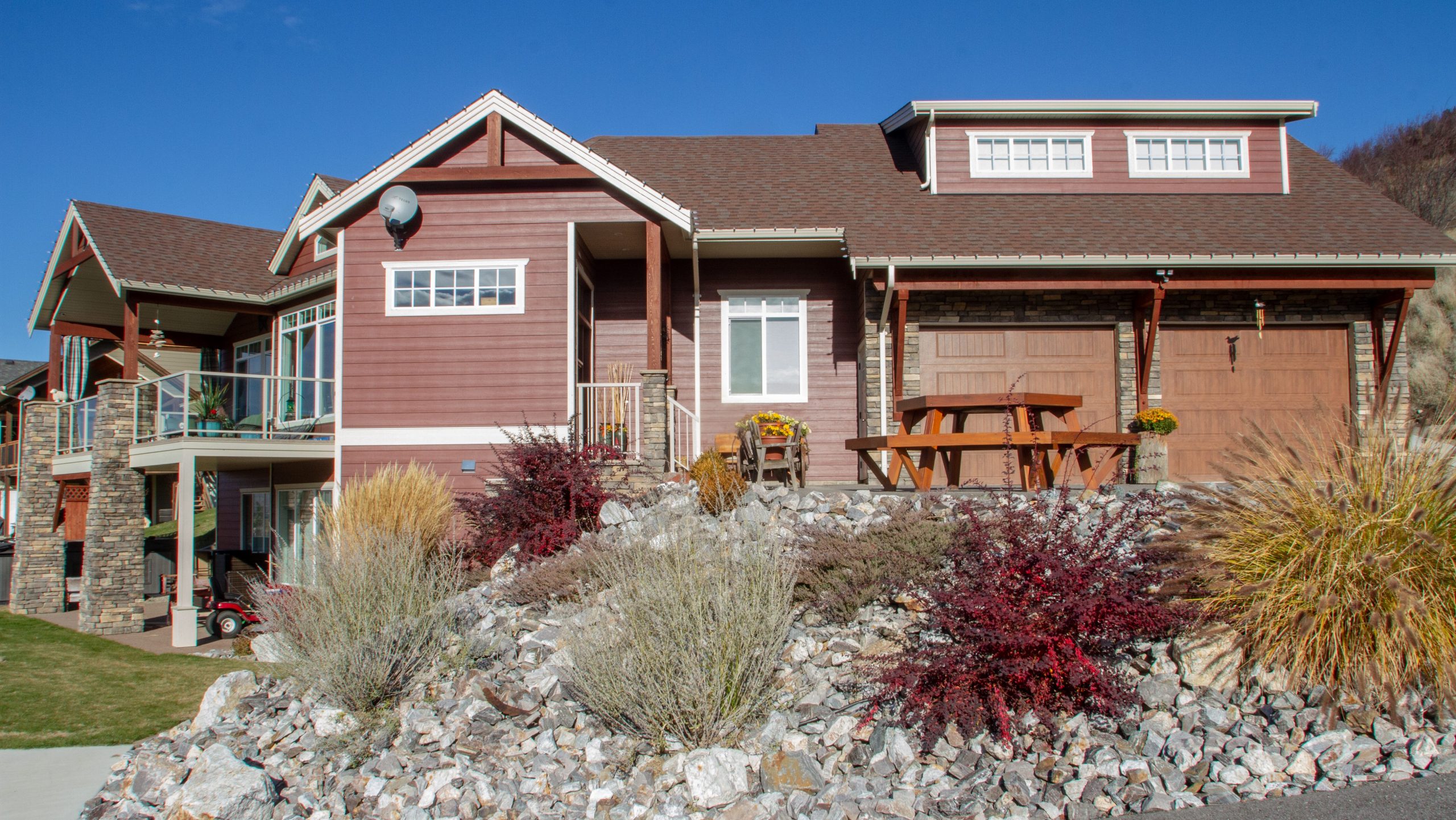 Angled garages are a beautiful architectural feature of your home. Builds incorporating these garages achieve an elegant and unique look to your home! On top of this, they are also incredibly practical and functional solutions to making the most of your home's square footage. They are also often larger than the standard garage which means extra storage space for you and your family to enjoy!
Outdoor Living Spaces
The days of a pair of rocking chairs on your patio are gone. Today custom homes are being paired with open spaces, built to accommodate a variety of activities. We're seeing a rise of extended patios which transition into your indoor living space. Additionally, people are opting to add outdoor kitchens paired with a plethora of outdoor seating to their backyard living spaces. This gives the feel of having an extra room to accommodate guests and your family in those warm summer months!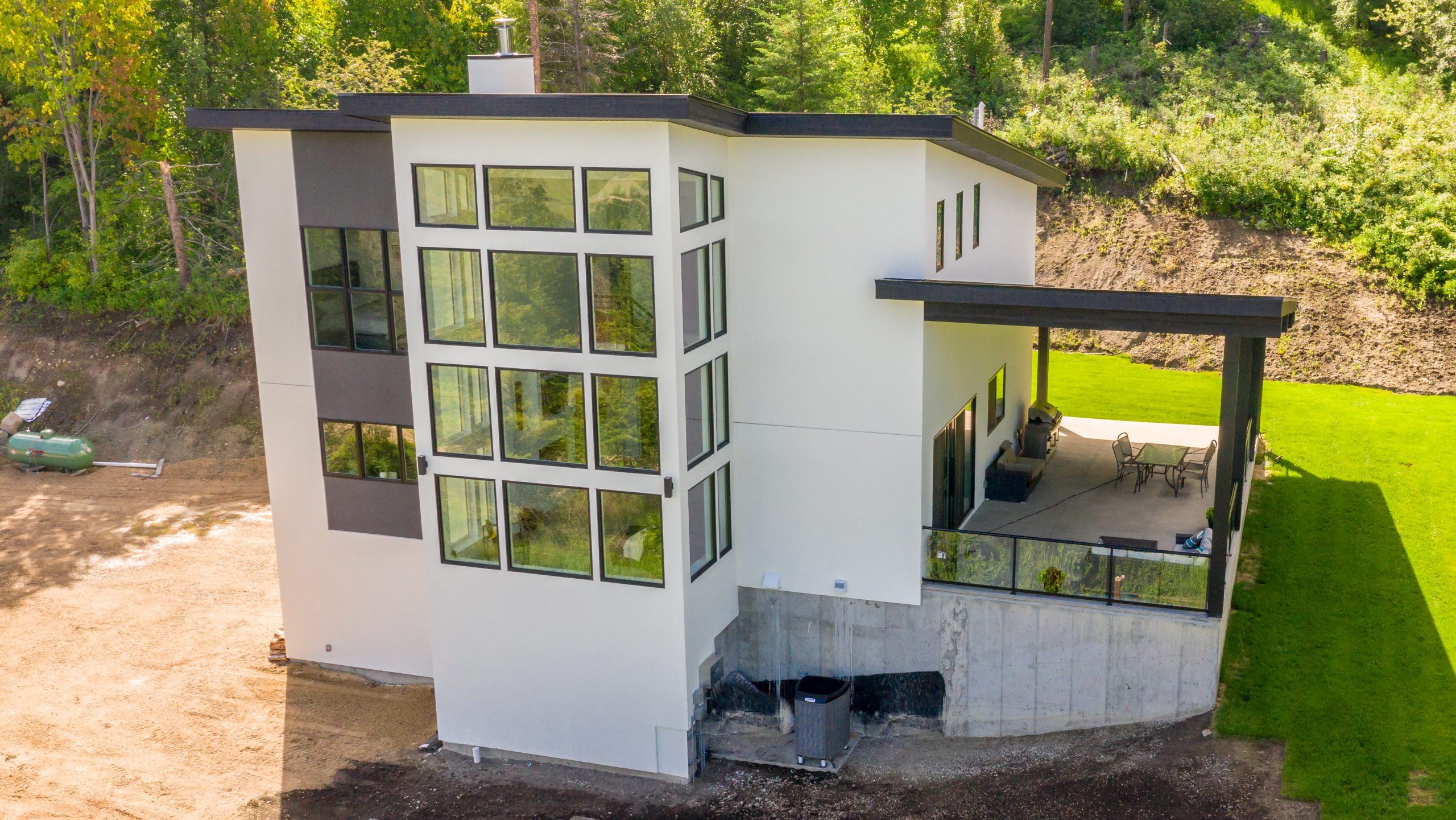 Statement Entryways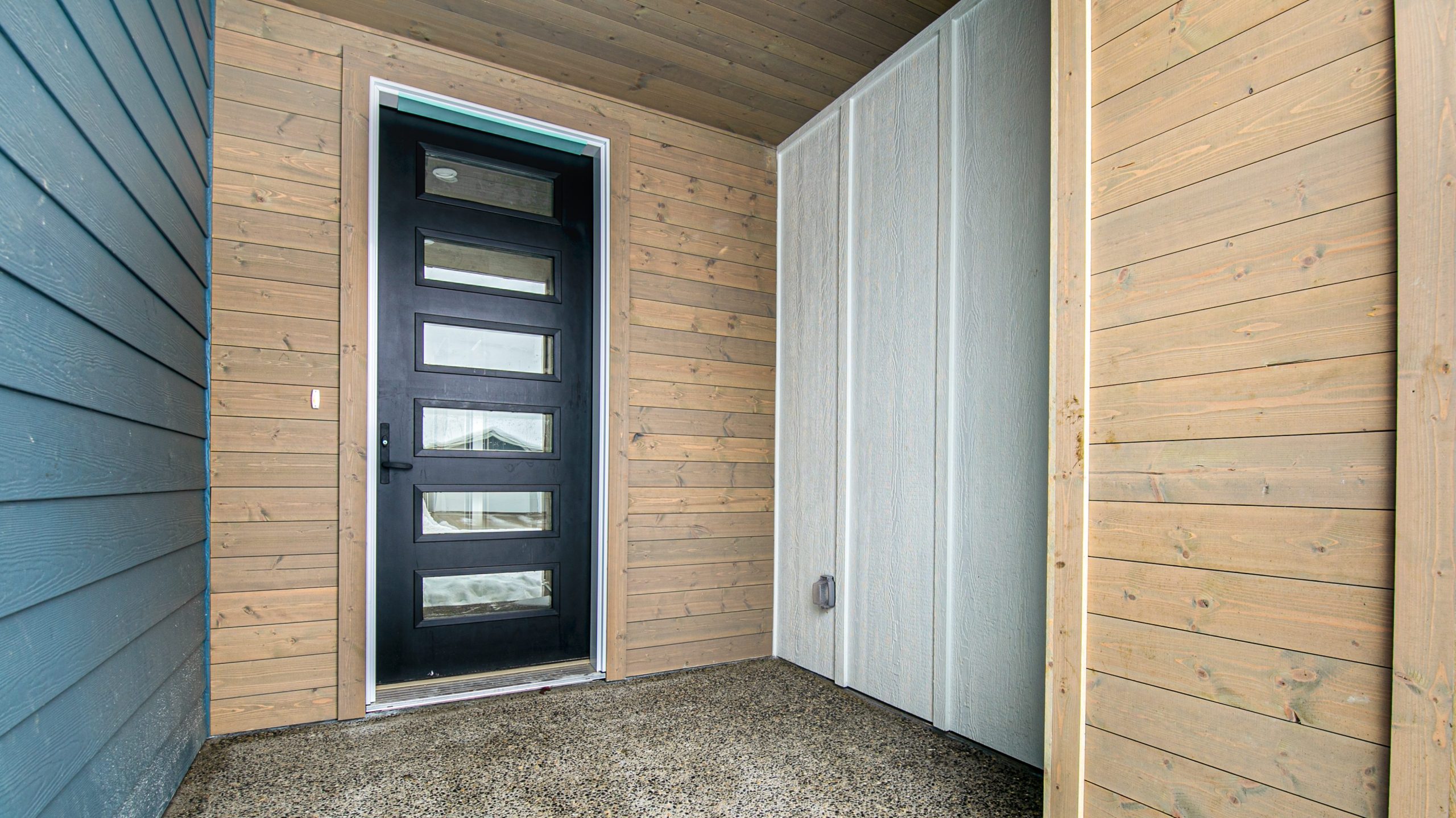 Your entryway is the first impression that guests receive when they visit your home, and why not make the most of it! Entryways give your home a presence and this can be done by using creative landscaping, through colour, focal lighting, or thoughtful pathways. Statement entryways will draw people into your home and give you an opportunity to welcome your personality into the space.
Stonework
Texture! People love incorporating new textures into their custom homes but don't want to worry about updating their home after the trends dies. The good news with stonework is that nothing is as timeless as the austerity and the natural essence of the material. Stonework can be incorporated into your home's siding or even in your front patio space. Cobblestone pathways can create an elegant feature for your home!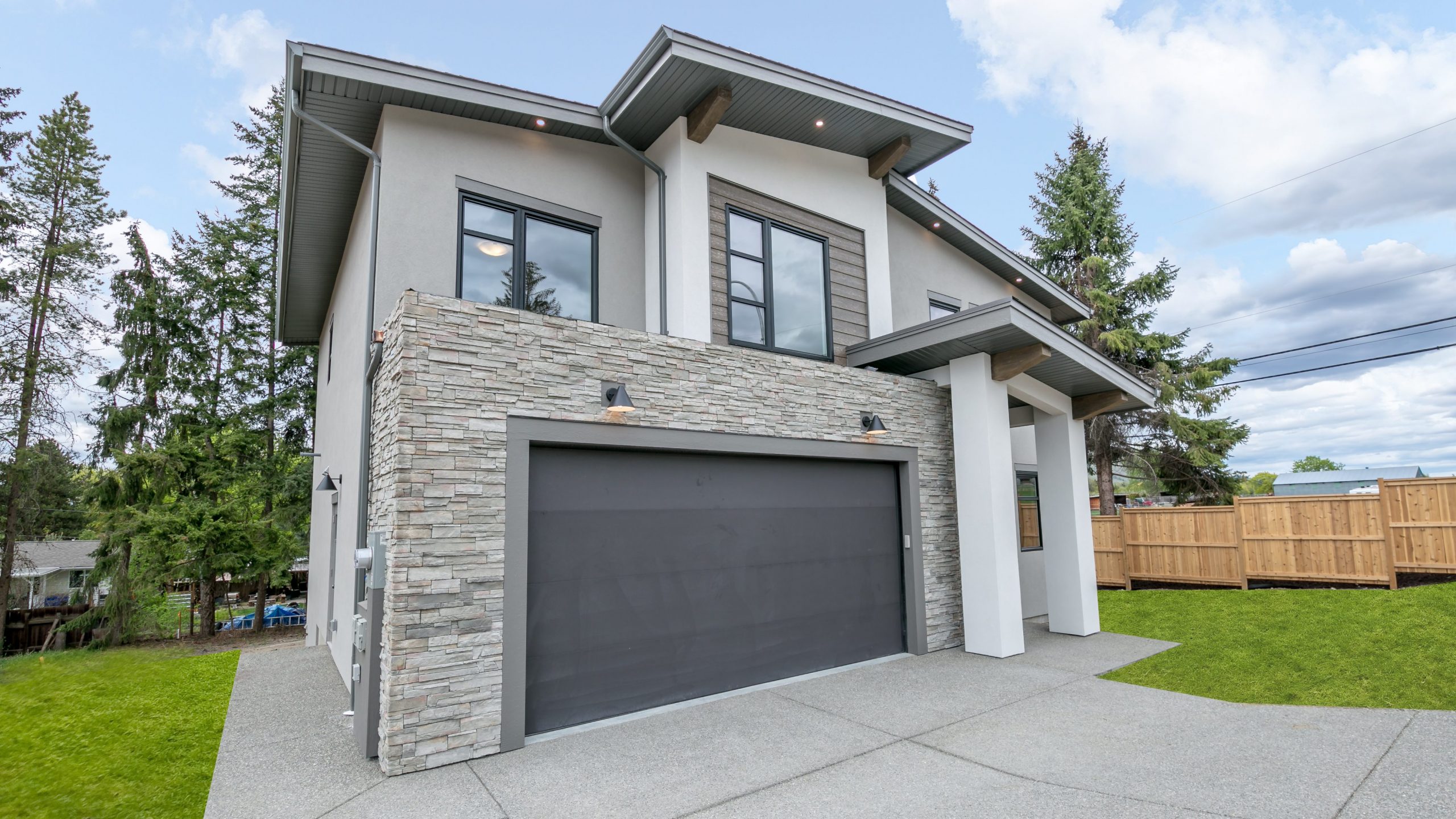 Modern Wood Accents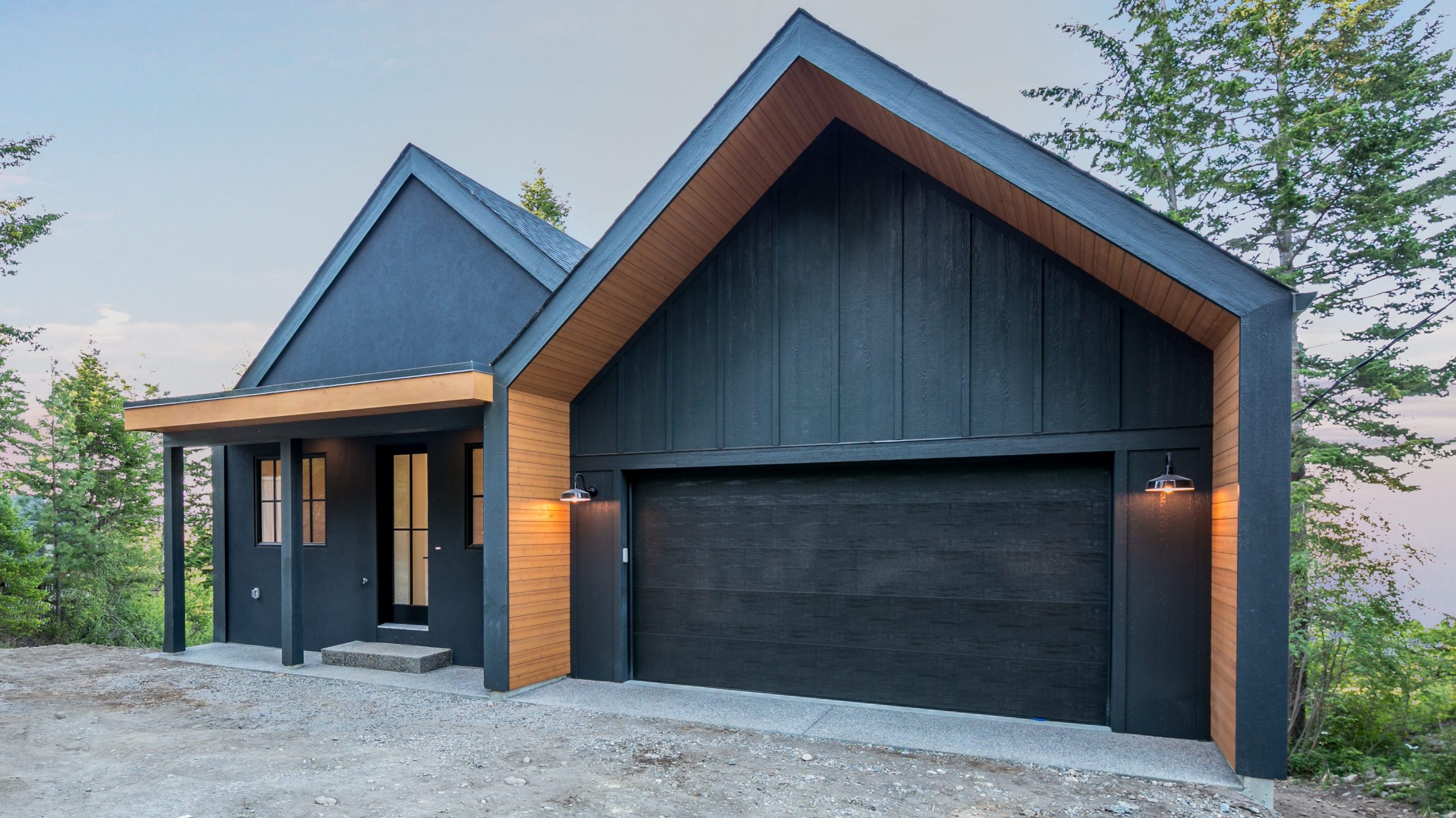 Well if it's not stone you're in love with, it's wood! Wood can make incredible accents to your custom home, especially if you love the modern farmhouse style. Timber framed archways can be added almost anywhere on your home's exterior to amplify its look. However, some people are even incorporating wood into the segments of their home's siding or into their garage door paneling. This creates a modern take on the traditional building material!
Let's Build Together!
We hope this blog has left you inspired if you are planning your own custom home. Crafting a home that matches your style inside and out can be a tricky task, but that's why we love to share all the trends and tips we have gained from years in the industry.
If you are looking for a Vernon home builder or general contractor we'd love to chat about your project! Contact us today!
Want to read more about building custom homes? Check out these blogs: