Living Environments that are Functional and Adaptable!
As custom home builders, we know that building your dream home needs to marry practicality with sustainable solutions for changing lifestyles. This is why we are glad to be able to share some of the year's custom home trends. These trends are capturing the essence of functional living spaces for today's day!
Read on for some ideas to keep in mind as you embark on your custom home journey.
Symmetrical Layouts and Design
le, symmetry has the power to capture the eye and focus it where it needs to be. When it comes to the perfect custom home living spaces…we definitely agree. Interior designers and architects are creating new home builds focused on symmetrical spaces. From a design standpoint, symmetry elevates a room while leaving the guest with a feeling of calm. Busy spaces like kitchens and living rooms, benefit from implementing symmetrical builds. Spaces will feel harmonious and larger by keeping elements balanced throughout the room.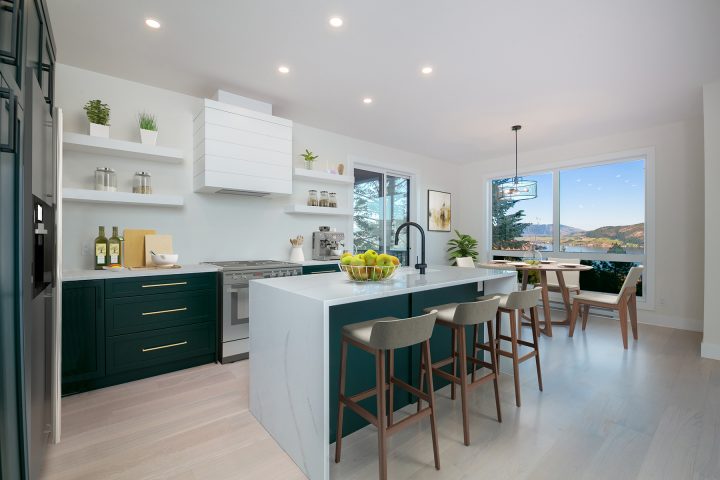 Home Offices & Studies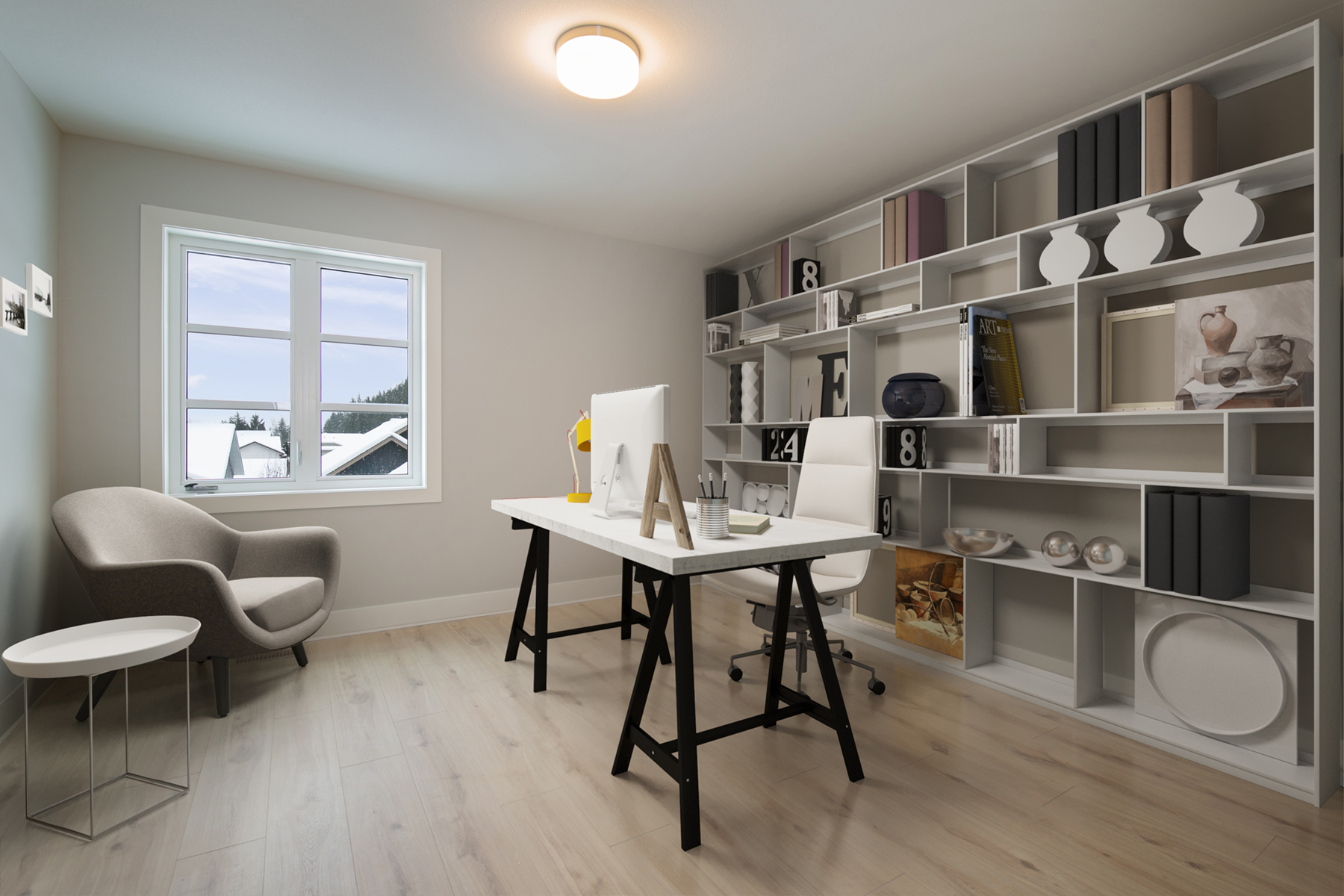 Striking a balance between work and home can be hard. If you work from home, we know it is tempting to work from your couch or kitchen island. However, this isn't always the most productive. Home offices are a great way to define a space where you focus on work, and our clients agree! We are seeing more and more custom homes in Vernon implementing a home office to separate work and play! Build it your way, with the shelving and tools you need to be successful!
Ensuites
Have you found yourself waiting in line for the bathroom in your own home? This is probably why new home builds are increasingly adding bathroom ensuites to more than just the master bedroom. Ensuites can eliminate the bathroom queue and are convenient for guests and growing families! Besides, who doesn't love having their own bathroom?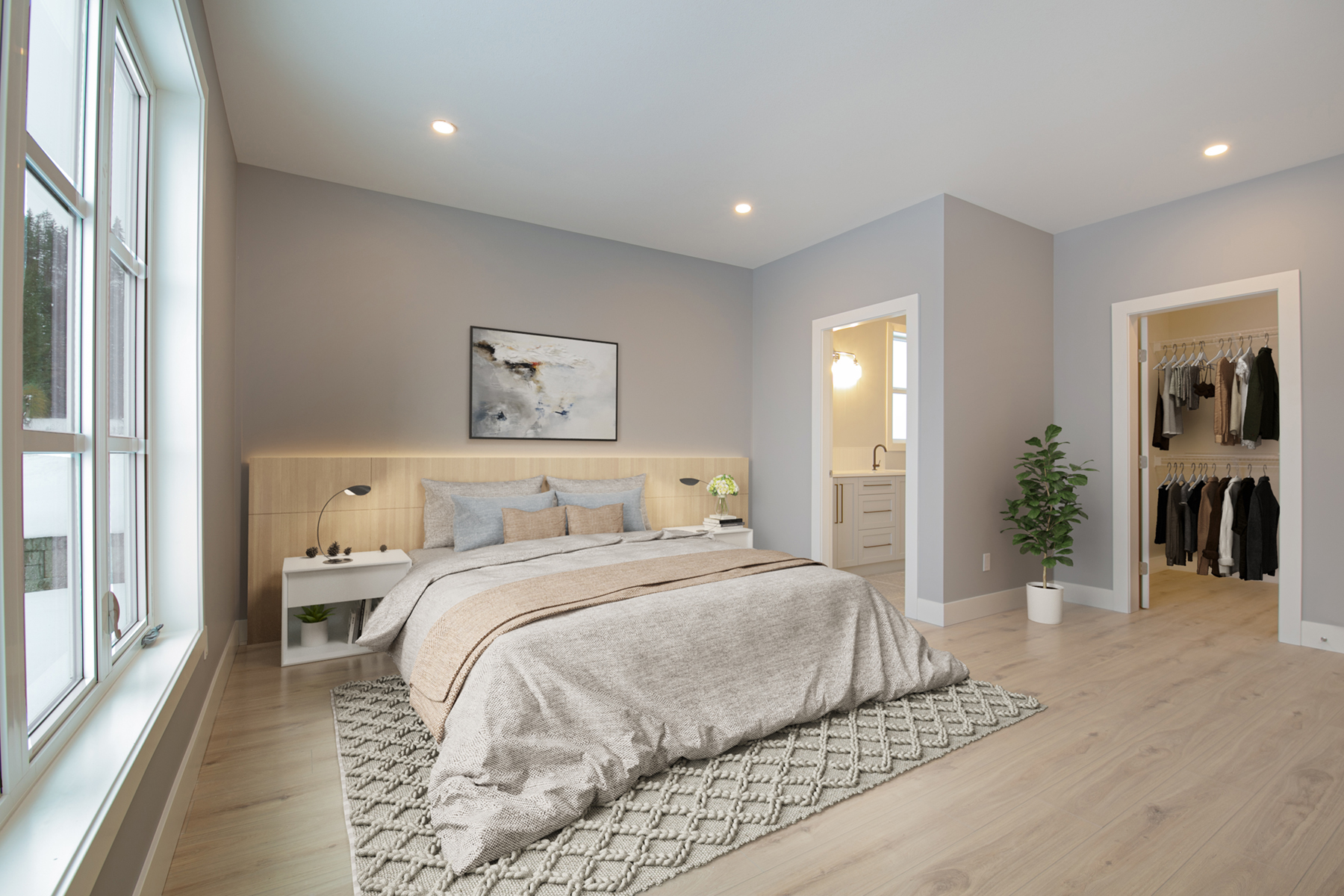 Ceiling Fixtures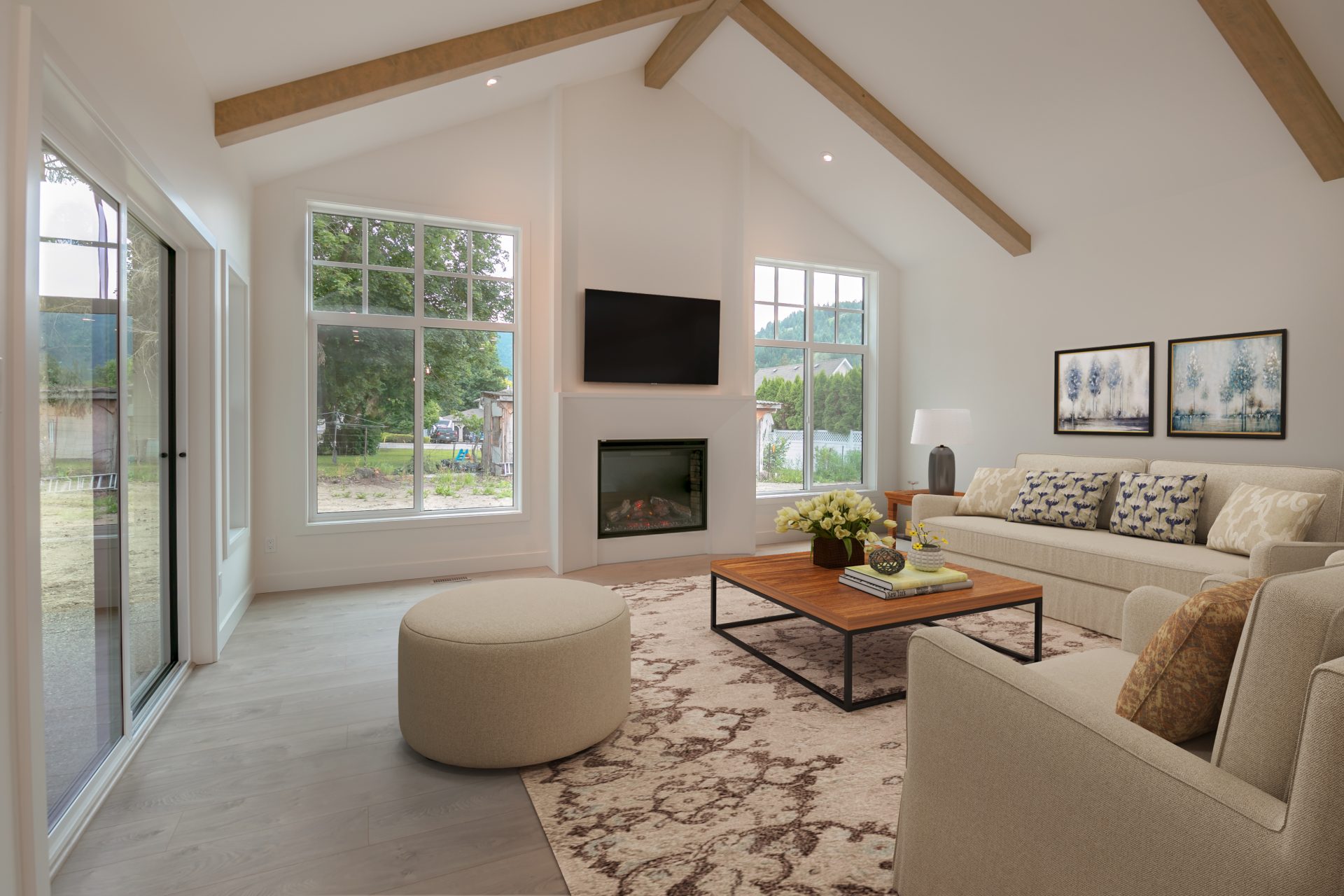 Look up! It's a whole new world! Ceiling features add a new level of dimension to your living space. Whether your custom home is focused on modern clean features, or if you're going for the classic farmhouse look, there is a unique ceiling feature for you. From varying textures to panelling, to exposed timber beams – the world is your oyster! Find the right look!
Multi-Purpose Spaces
Some rooms are so perfect, you need to spend all day in them! We are seeing new build houses in Vernon, introducing large, natural light-capturing spaces. Building a space like this means you want to spend more time there. To do this, make your space multifunctional… add elements for entertaining, working out, and enjoying life!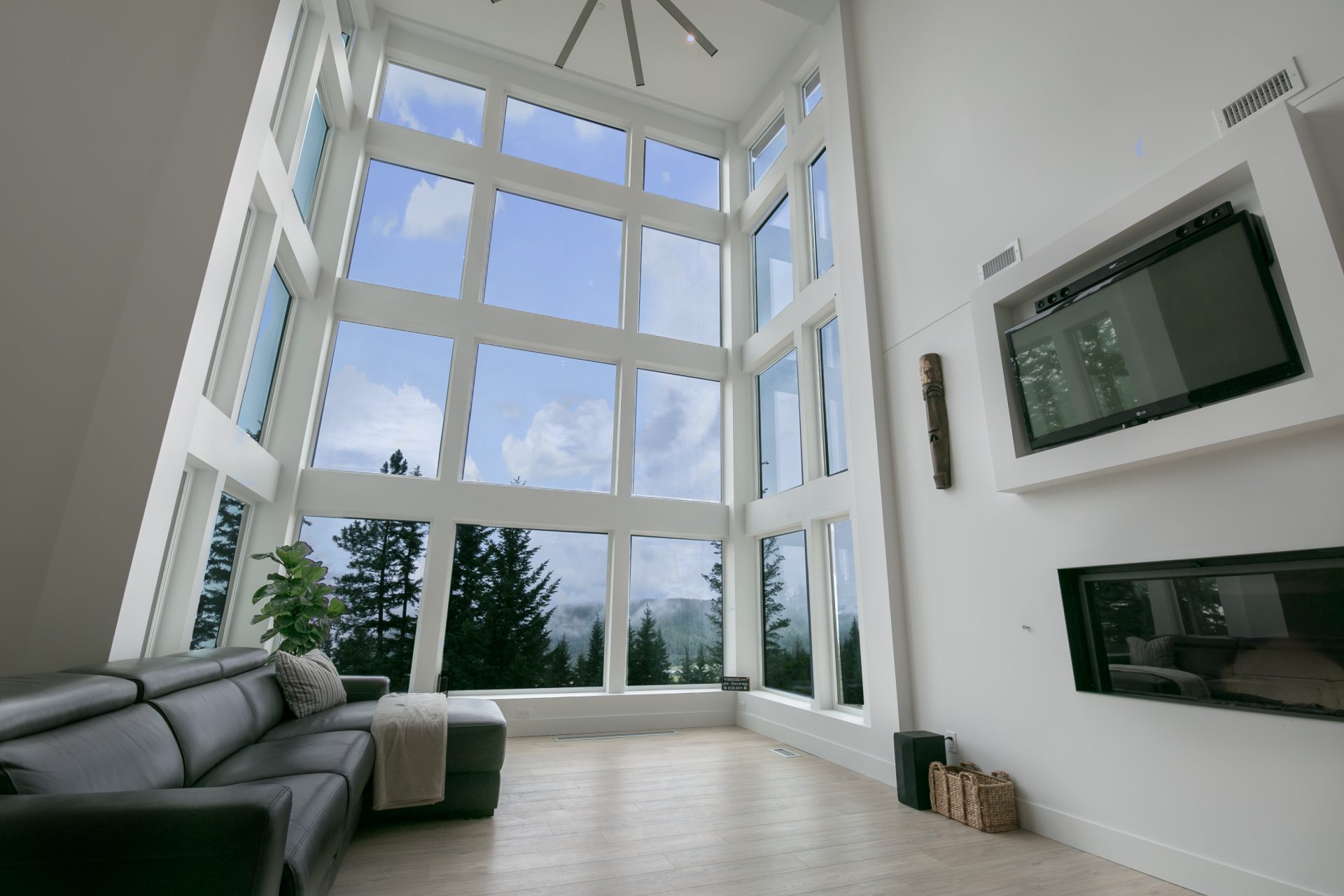 Butler Pantries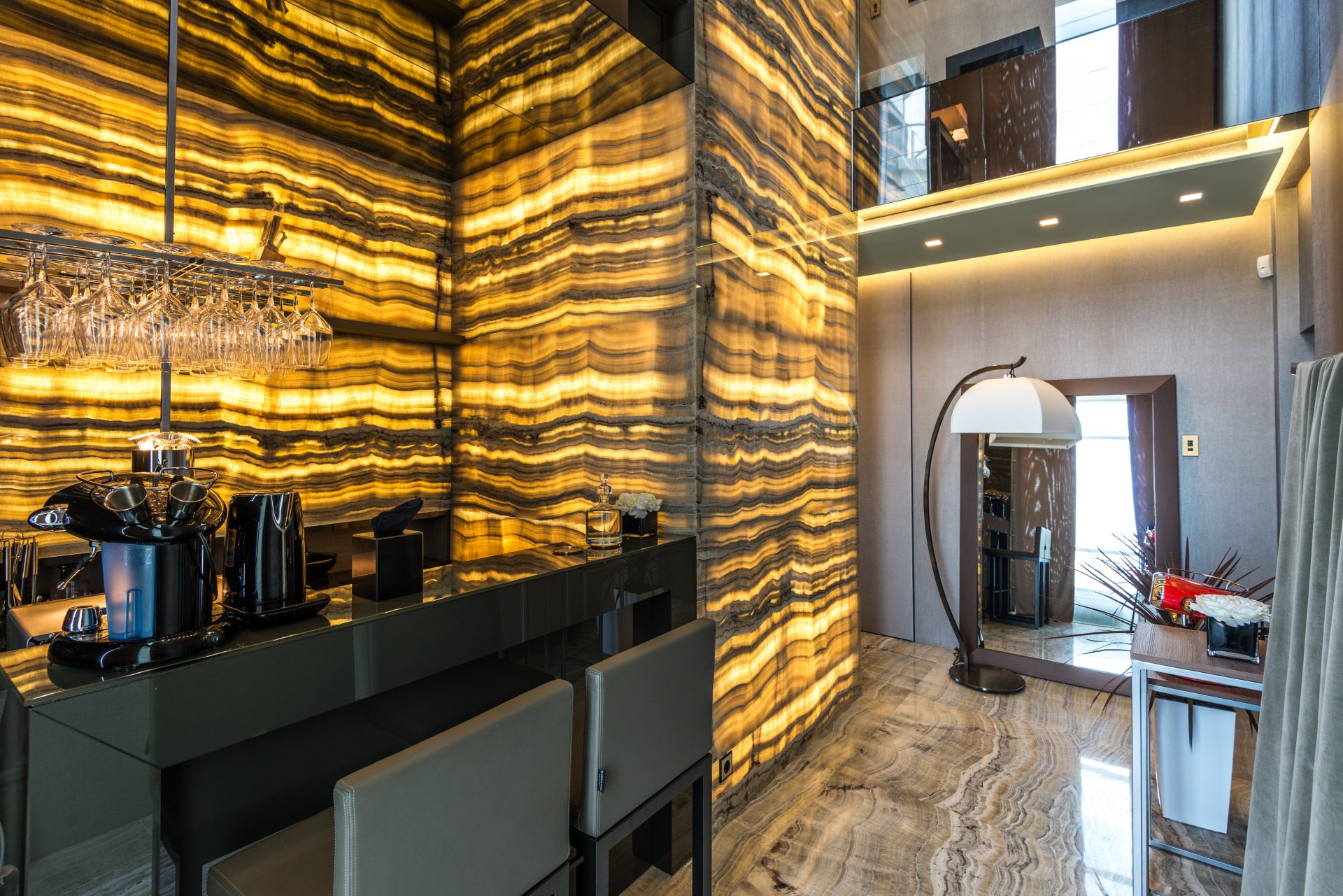 Trends live or die, but this one is making a reappearance in 2022! The primary purpose of a butler's pantry is to have clean space to prepare food and clean up without cluttering your main kitchen. This is hugely beneficial for the frequent entertainers. It is also a great space to put appliances that would usually crowd counter spaces. You can also use them to hide your wine glasses, espresso machines. Not only are these rooms practical, but they can add a lot of personality to your custom home!
Living Walls
Smell the roses…from inside of course! You've probably seen living walls in malls, or corporate spaces, but have you thought of implementing them into your custom home? There are so many benefits to adding a feature wall like this. Firstly, you'll enjoy better air quality by inviting our photosynthesizing friends into your home. Second, plants tend to improve the acoustics of large spaces. The list could go on! Get the best of the outdoors while indoors!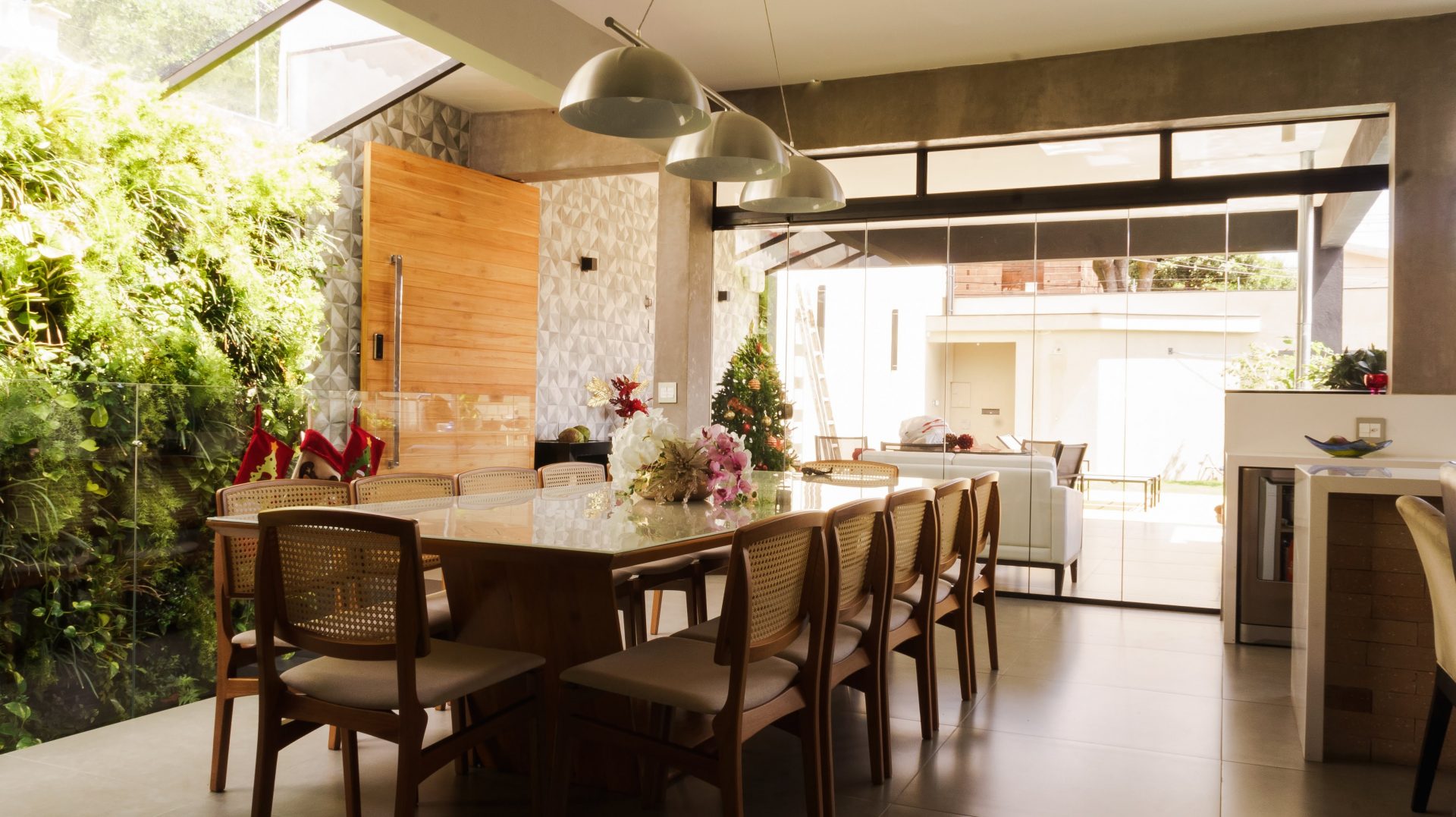 Seamless Indoor to Outdoor Spaces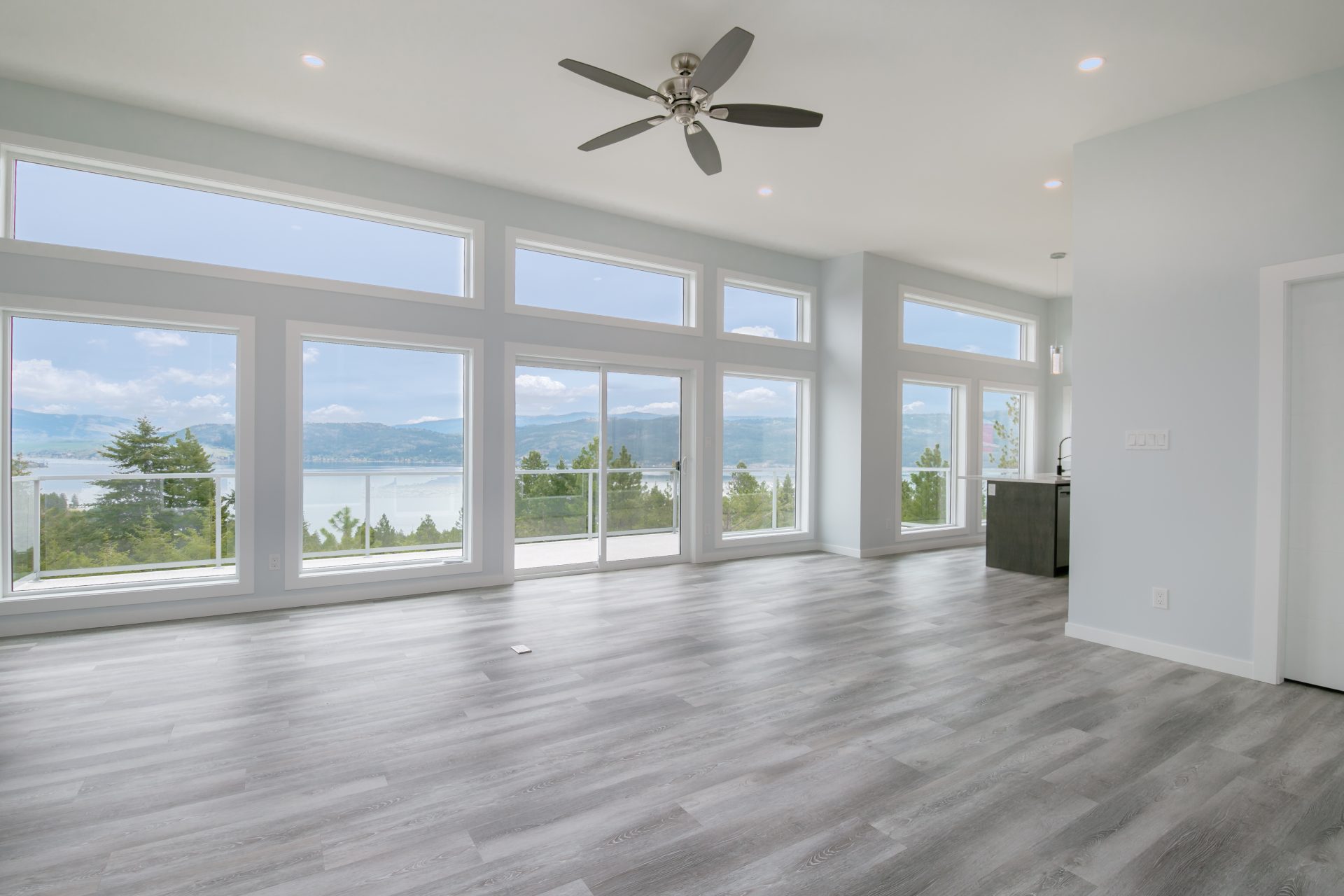 Sometimes all we need is a roof over our heads to protect us from the elements! With our beautiful Okanagan summers, new home builds in Vernon are starting to blur the lines from indoor to outdoor home enjoyment. Kitchen and living spaces are being built with large doorways and windows to invite nature in, and guests out onto welcoming patio spaces.
Inspired?
If you weren't already thinking about your custom home build, we're sure you are now! It is easy to see how these trends amplify your home's functionality while maintaining a practical environment for you and your family and guests to enjoy for years to come!
At Brentwell Construction we are proud custom home builders here in Vernon and the Okanagan community. We'd love to bring your home design ideas to life!
Want to read more about our custom homes? Check out these blogs: