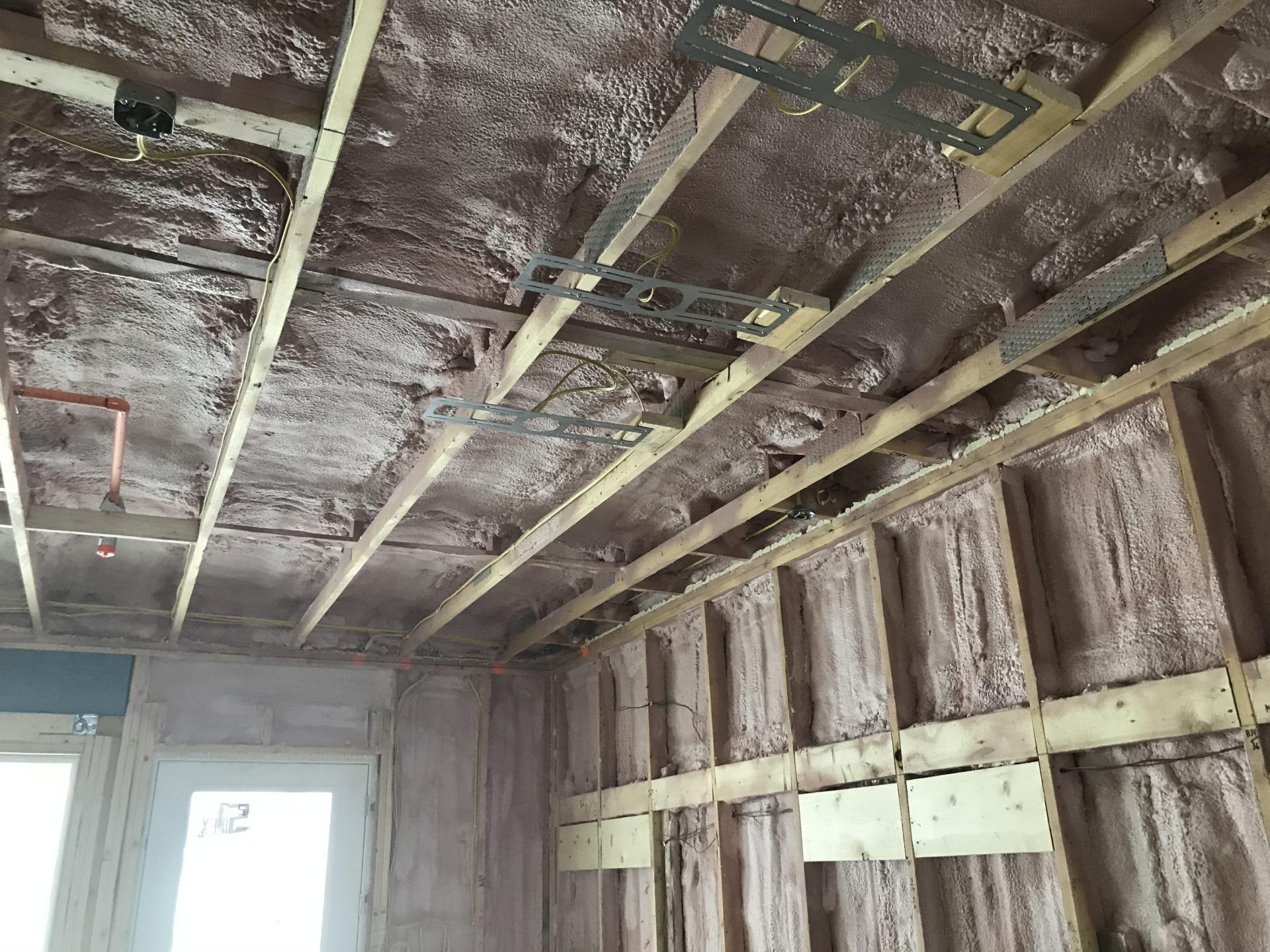 What is Spray Foam insulation?
Spray foam insulation is a leading alternative to the traditional blankets of fibreglass wool or loose fill. This type of foam is a product created by combining isocyanate and polyol resin, which when mixed with each other expands 30-60 times its liquid volume after being sprayed in place. The foam is then cured and creates a cost-effective, and energy-efficient seal on your home.
If you are planning on building a sustainable house, read on to learn more about the benefits!
What are the benefits?

Creates Airtight Seal. This type of insulation can stick to every surface, sneaking into every crack, and protecting from the external environment. Spray foam creates airtight seals that prevent temperature fluctuations in your home, keeping it at the temperature that is most comfortable for you. It keeps you warm and dry from the elements!
Easy to Install. One benefit we love about spray foam is that it is easy to install at any time of the year. It can be sprayed without fault in hard-to-reach areas like ceilings and awkward spaces. Additionally, the foam takes no more than a day to dry to cure, leaving your house ready for the next step!
Energy Efficient. These days, most Sustainable Homes feature spray foam insulation because of its ability to create an airtight seal. By using this material, you can expect your home's temperature to stay constant, and efficiently keep cool air in, in the summer, and warm air in, in the winter. You can save anywhere from 30-50% on your home energy bills.
Improves your home market value. Due to the energy efficiency of the product, you can expect your home's market value to increase. It makes your investment far more attractive when you plan on selling in the future.
Eco-friendly and non-toxic. This product is built to LAST, with an R-value that does not decrease over time. This means you are using less consumable materials to insulate your home. Spray foam insulation has been recorded to reduce greenhouse gas emissions by 6.62 tonnes/ year. On top of this, spray foam insulation does not break down into toxic ducts like its fibreglass alternatives.
One step closer to your Net Zero Home!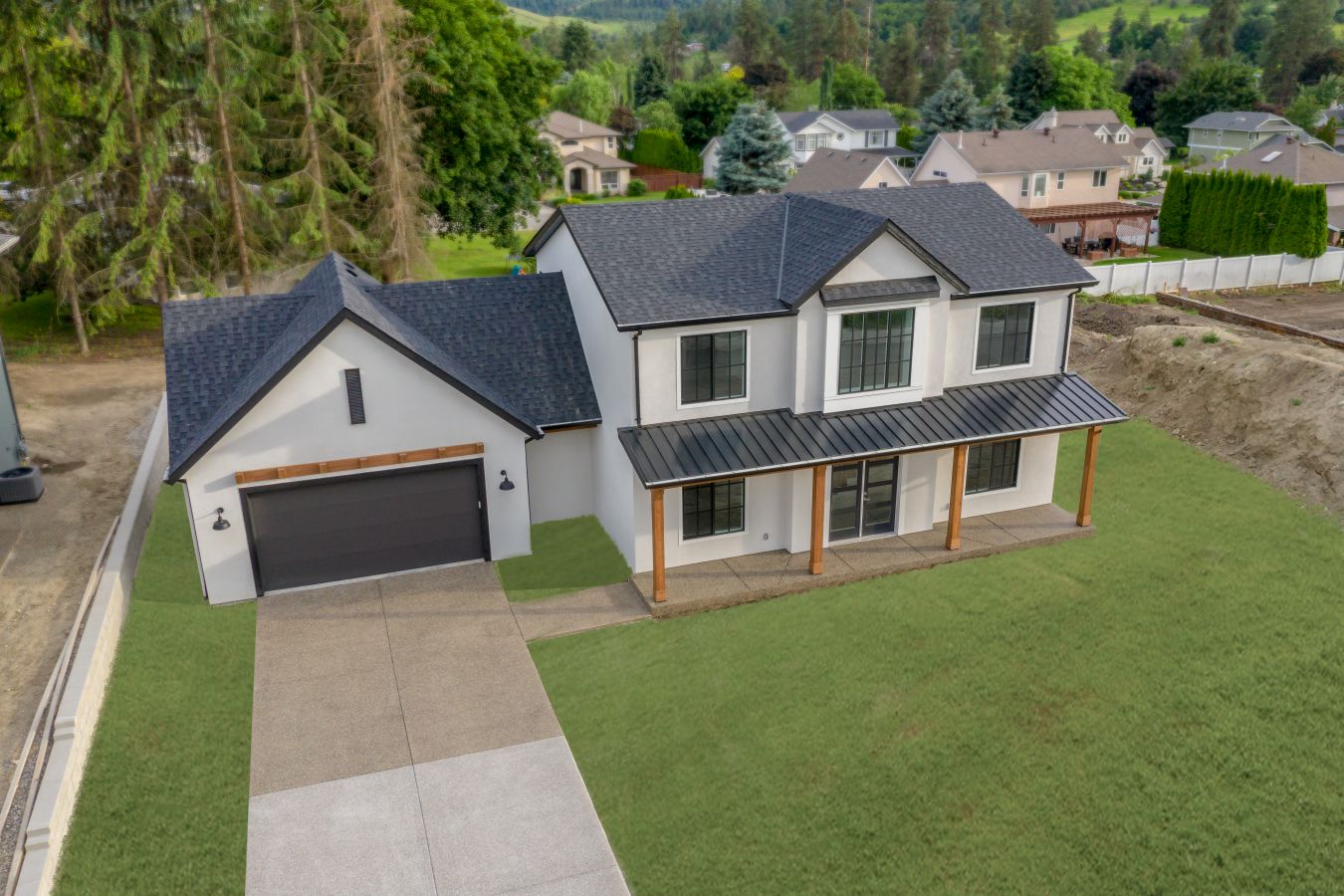 Building sustainable homes, or homes closer to achieving a net-zero performance, has been made possible by advancements in building material technology. Spray foam insulation is leagues ahead in performance to its traditional alternatives and can ensure a comfortable, energy-efficient, safe home.
If building a high-performing home in Vernon or surrounding areas interests you, be sure to choose us at Brentwell Construction as your custom home builder. Contact us today!

If you're interested in reading more about high-performance homes, check out this blog!