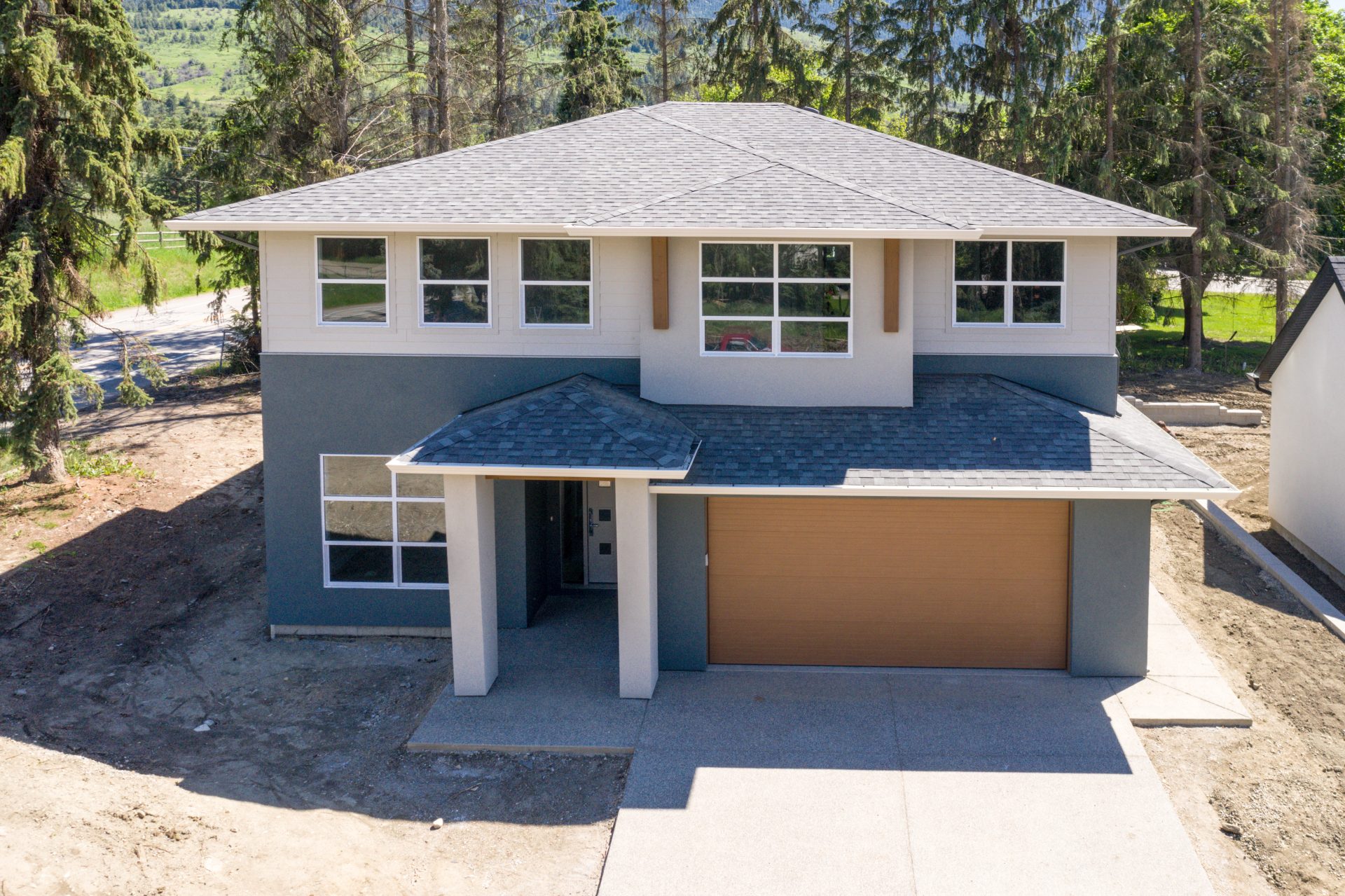 New Year. New Home!
2023 may be the year you decide to embark on your custom home journey! If that's the case we want to share with you our custom home trend predictions for this coming year. As a Vernon builder, we listen to our clients and track the patterns in their requests. The following list outlines some of the real requests we've heard from our clients. 
Functional Workspaces
Welcome to 2023 where the home office is a must and where robots and computers are welcome to make our lives much easier. Many of our clients either work remotely or do business from their homes often. This means dedicating at least one room in their homes to the ultimate home office. Now, what makes a 'functional' workspace? For many of our clients, this means strategically placed lighting and built-in custom cabinetry.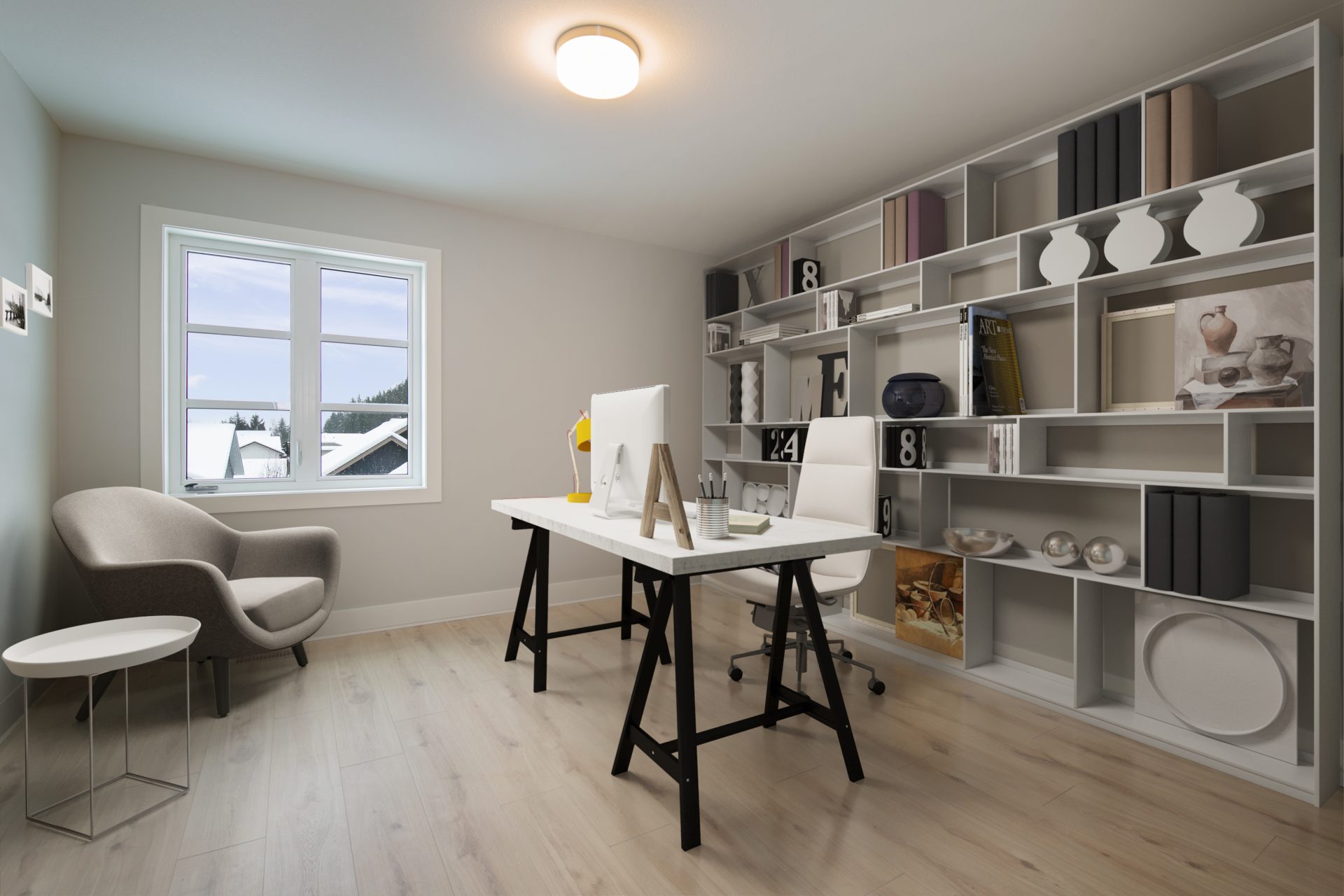 Monochromatic Color Schemes
New custom home construction in Vernon has been iconized through modern homes, some with a farmhouse spin on them. However, the main style trend we see for these homes' exteriors is the use of monochromatic palettes. Quite the opposite of being monotone, these colour schemes actually add so much timeless drama and elegance to these homes. Not to mention they allow you creativity year after year with your outdoor decorations and landscaping. No worries about clashing colours here!
Natural Materials
There's something about the authentic and homey feel of natural material in a custom home. Whether that be stone or wood, each can truly elevate your home. Don't shy away from introducing any of these to the exterior or interior. We love the look of modified timber frame structures that accent a modern home's exterior. It truly warms the look up.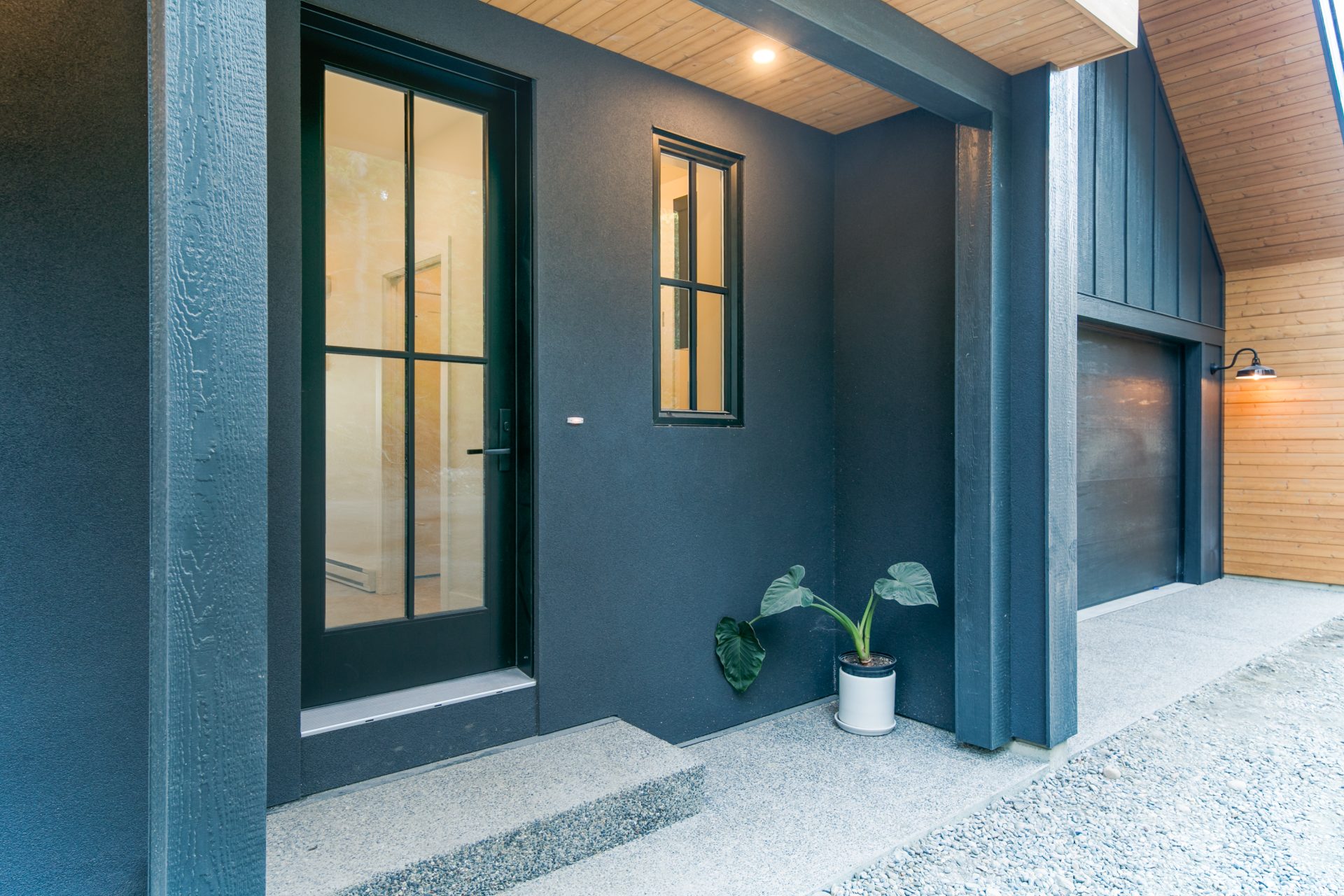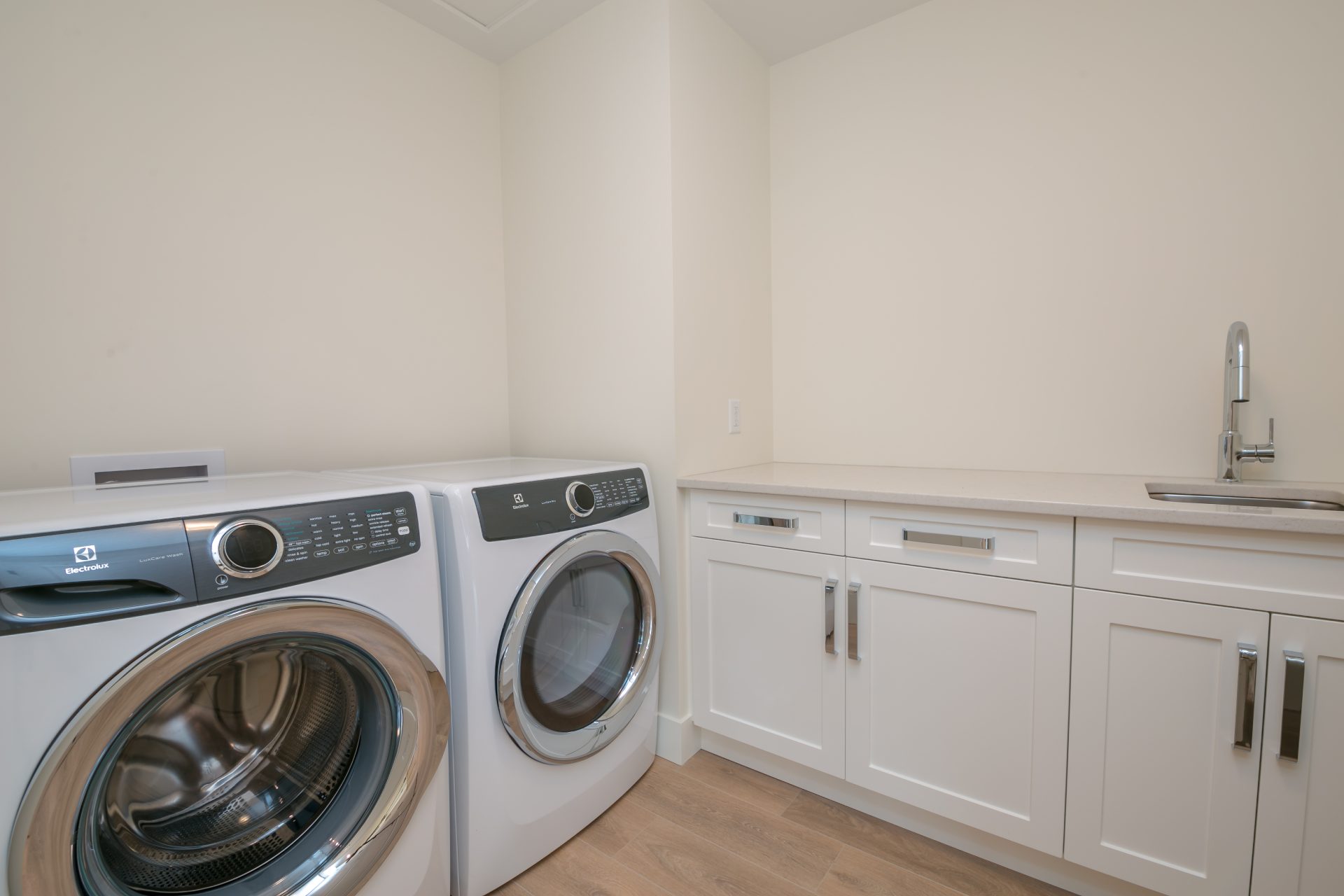 Mudrooms and Laundry Spaces
Convenience. Our clients chose custom homes because they know the importance of building for your lifestyle. Larger mud rooms and dedicated laundry spaces are making a huge comeback. Mudrooms fitted with storage and wide entryways are integral to the home design. We are also seeing people move their laundry rooms to stay on the floor where they do the most laundry. 
Arches
Gothic architecture is expected to be making a subtle appearance next year. Arches are back. This classic design style dates as far back as the roman empire. Arches are a beautiful way to jazz up your rooms or exterior while still achieving a timeless look! Fun fact: Arches are historically some of the most structurally stable components of the support systems of a building. Many of the ancient ruins that are still standing today are doing so because of their use of this structural element!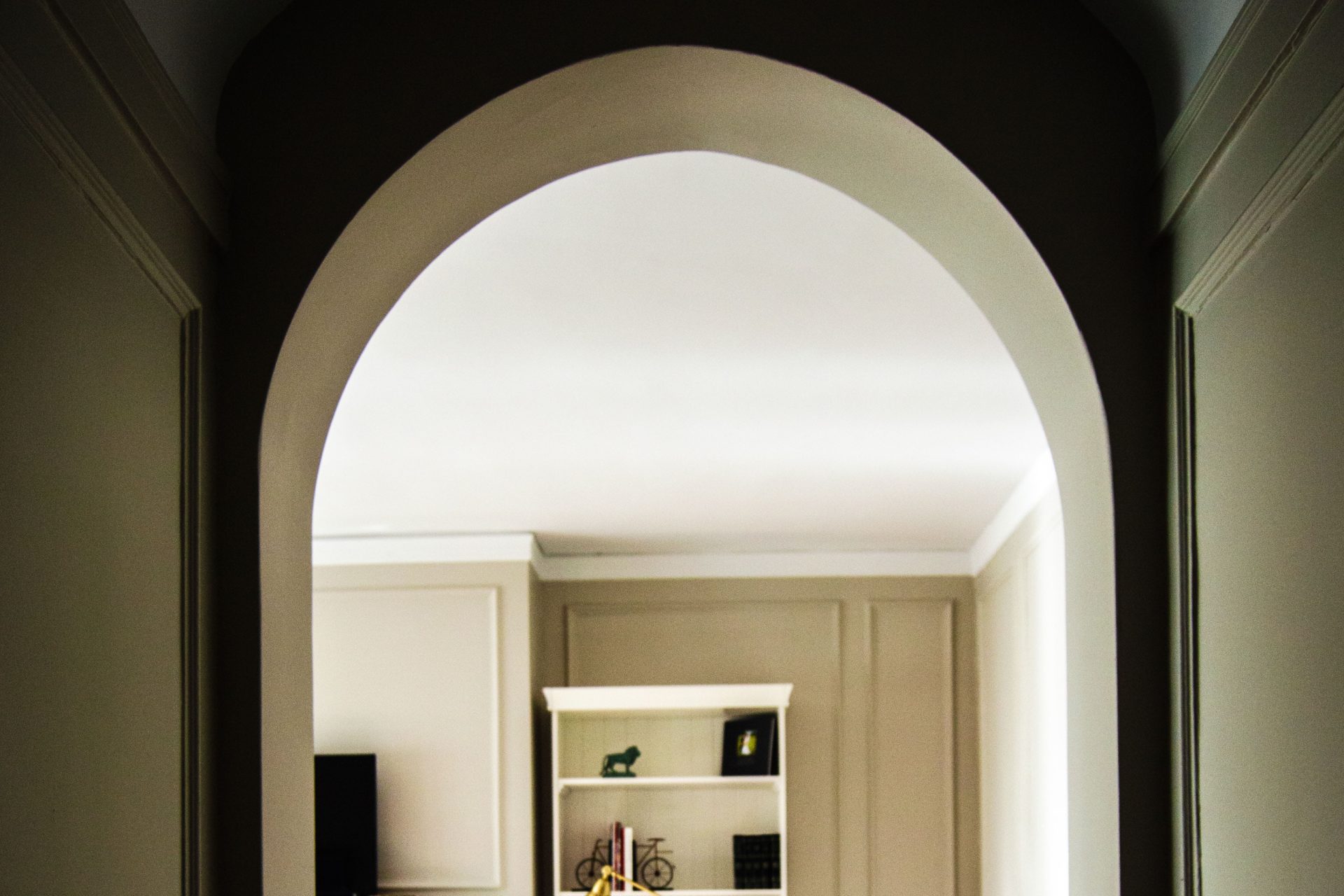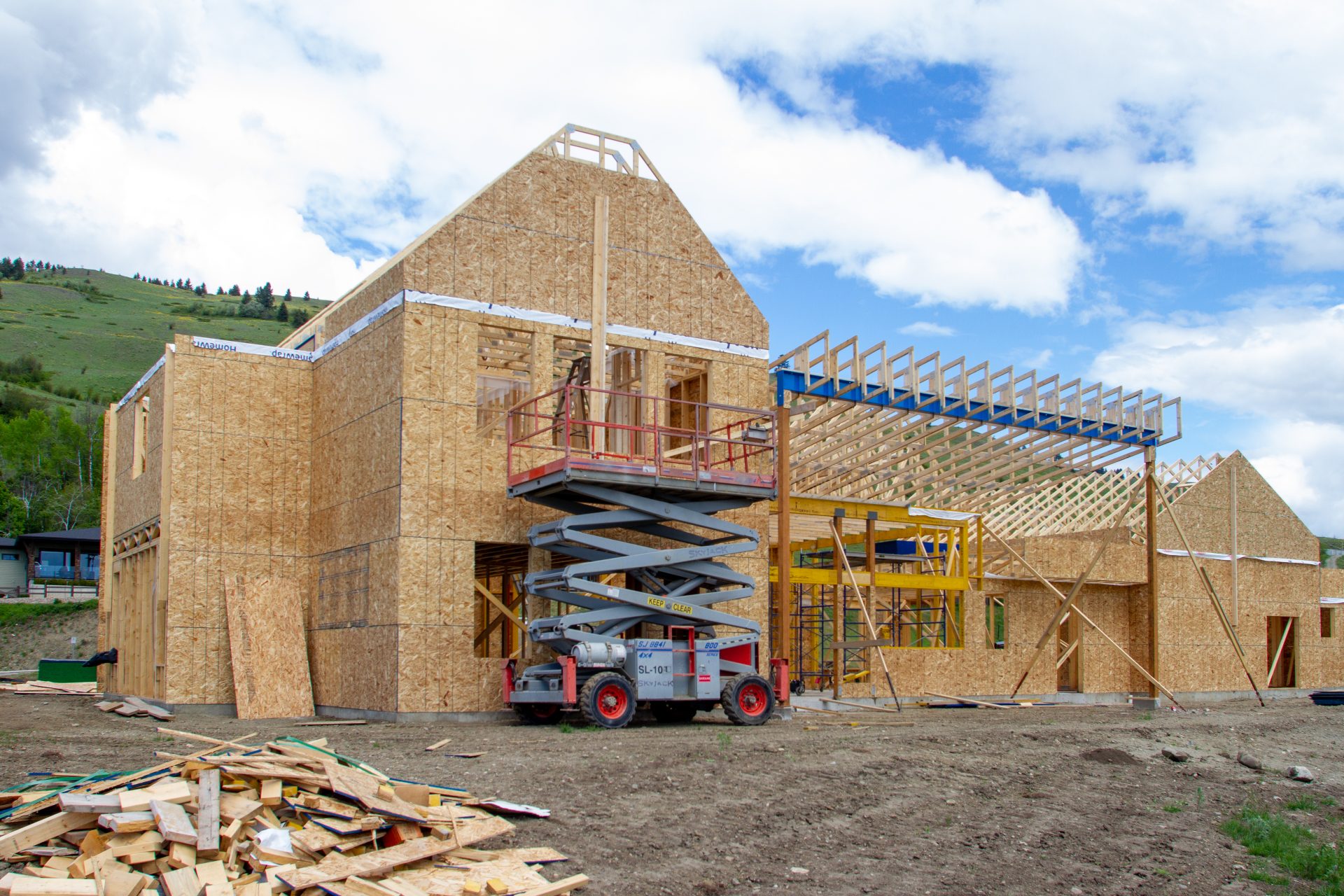 Efficiency
The agenda to stay sustainable is not going away! We are thrilled to see our clients ask about building materials that will make their custom homes healthier and more efficient to live in. Options like spray foam insulation, high-performance windows, and smart floor layouts will also decrease the amount spent on your bills. There is truly no losing here. 
Relaxation Havens
Everyone needs that space in their home where they can truly unwind. For us that has translated into beautiful ensuite washrooms that have a spa-like atmosphere to them. Accent lights and plenty of space make the spaces the perfect place to wash the day away and focus on yourself.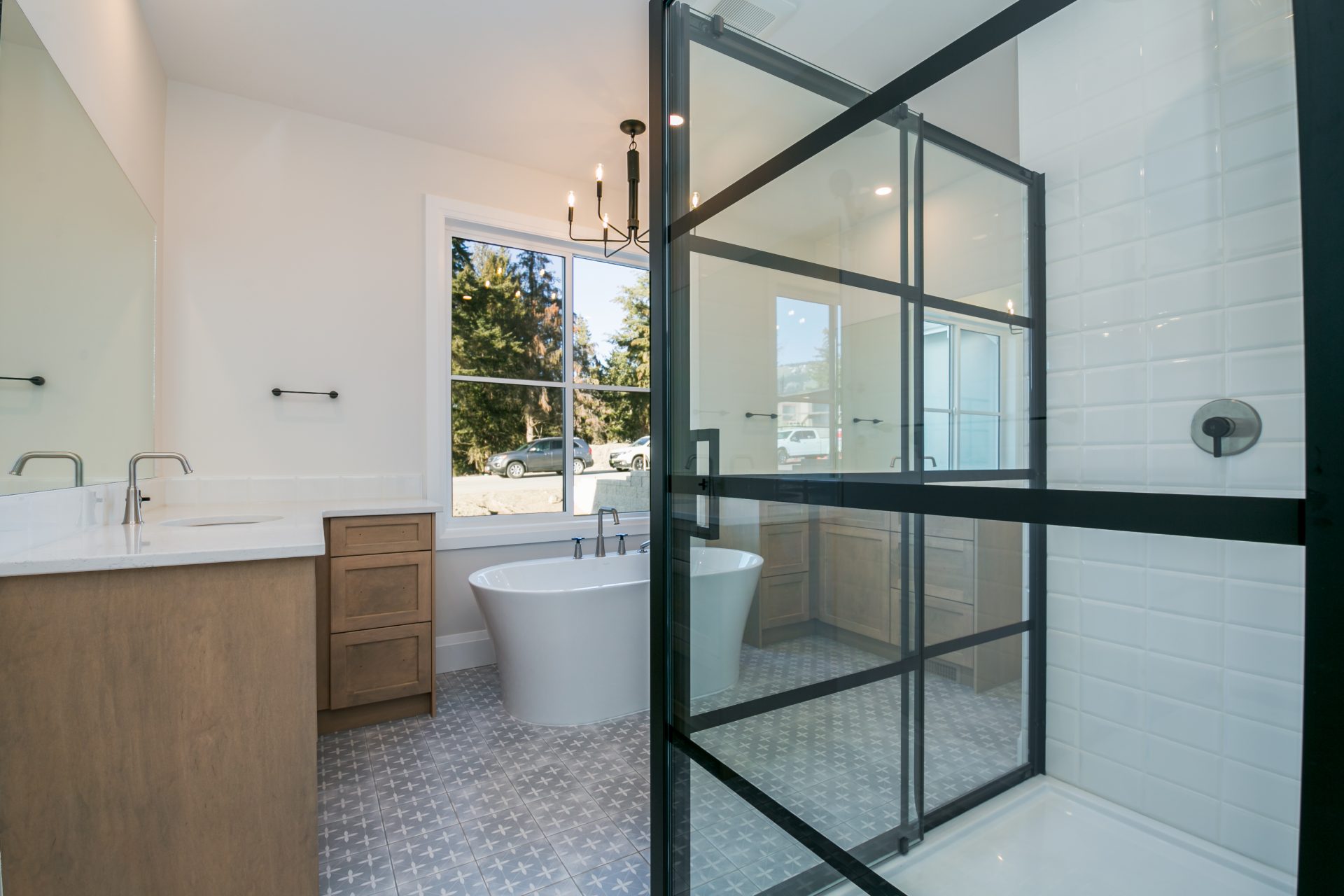 Is that all the inspiration you needed?
We are always monitoring the ideas that excite our clients and we want to always share those with you. Be sure the keep coming back to this blog for more tips and insights into the world of new custom home construction. 
If you need a custom home builder, be sure to contact us about your questions here!
Other topics you may enjoy!