Commercial Spaces for the Future
There's no doubt that building designs have required commercial builders to stay innovative with changing policies, trends and technology. At Brentwell we are dedicated to researching and staying on top of the latest and greatest trends that contribute to a space where people and businesses can thriv
This article will cover some of the design trends that are essential for Okanagan commercial construction.
Outdoor Space Configuration
In light of the COVID-19 pandemic, many businesses switched from indoor operations to outdoor in order to accommodate business. This was especially evident in the restaurant industry as well as in other commercial construction buildings.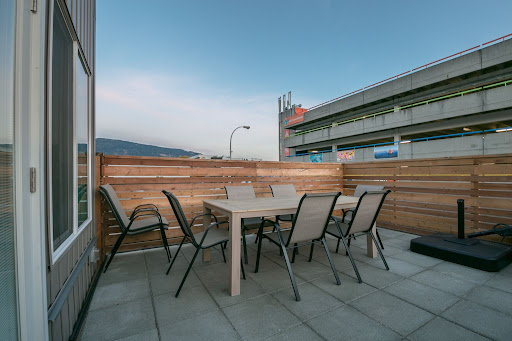 Business owners were able to creatively design commercial spaces with shared terraces and outdoor break areas.
This pivot in design focus, allows for businesses to maximize their services while staying within regulations. Besides commercial construction in Vernon has the opportunity to make the best of the beautiful weather conditions. It is no doubt that this will be a trend for commercial development in the area as COVID-19 continues to impact society.
Frameless Glass

If your business has already incorporated an outdoor space or is looking to do so, consider frameless glass as an option during the colder months. Frameless glass helps your space remain flexible and also enhances the square footage of your establishment. These frameless glass systems allow for the ambiance of an outdoor environment while being protected from the elements of Mother Nature.
Enhanced Air Filtration Systems
Over the last years it has become more important than ever to ensure your commercial development is coupled with good ventilation and filtration systems. Instead of systems that recirculate air, commercial builders are opting for systems which extract indoor air and filter in fresh outdoor air.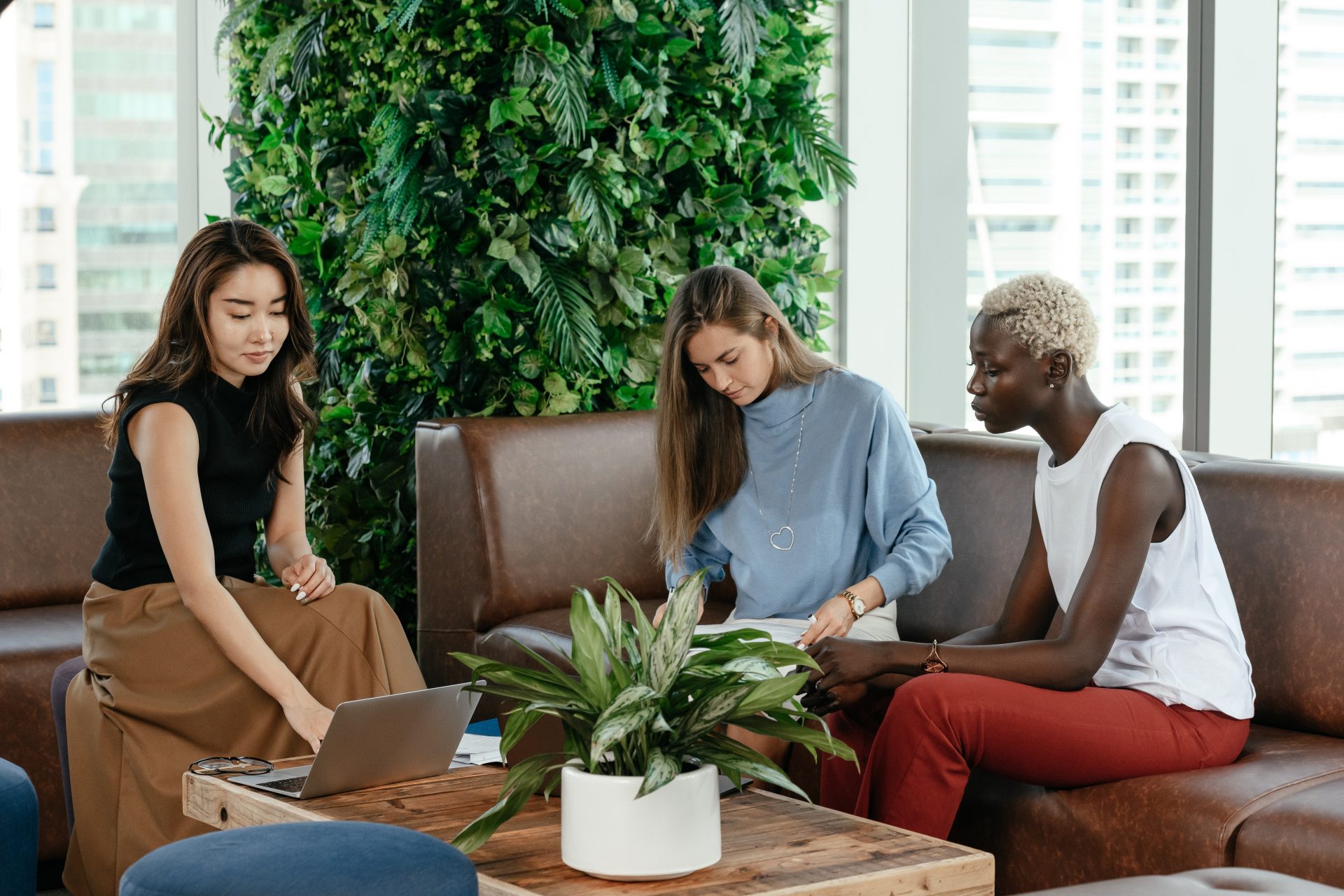 Eco-Friendly Options
There has been a push on commercial building construction to implement eco-friendly designs. At Brentwell we are passionate about adding high performing elements to our projects.. Some ideas to implement in your building are:
Energy efficient LED lighting.
Investing in water and energy efficient appliances
Solar panel energy
Energy efficient windows and doors
Spray foam insulation
As more and more consumers realize the impacts of their actions on the environment, they will use their money to support businesses who share the same values. On top of this, the owners of these buildings will save money on utilities and see return on investment from incorporating these technologies. Read more about high-efficiency building in this blog.
Integrated Technologies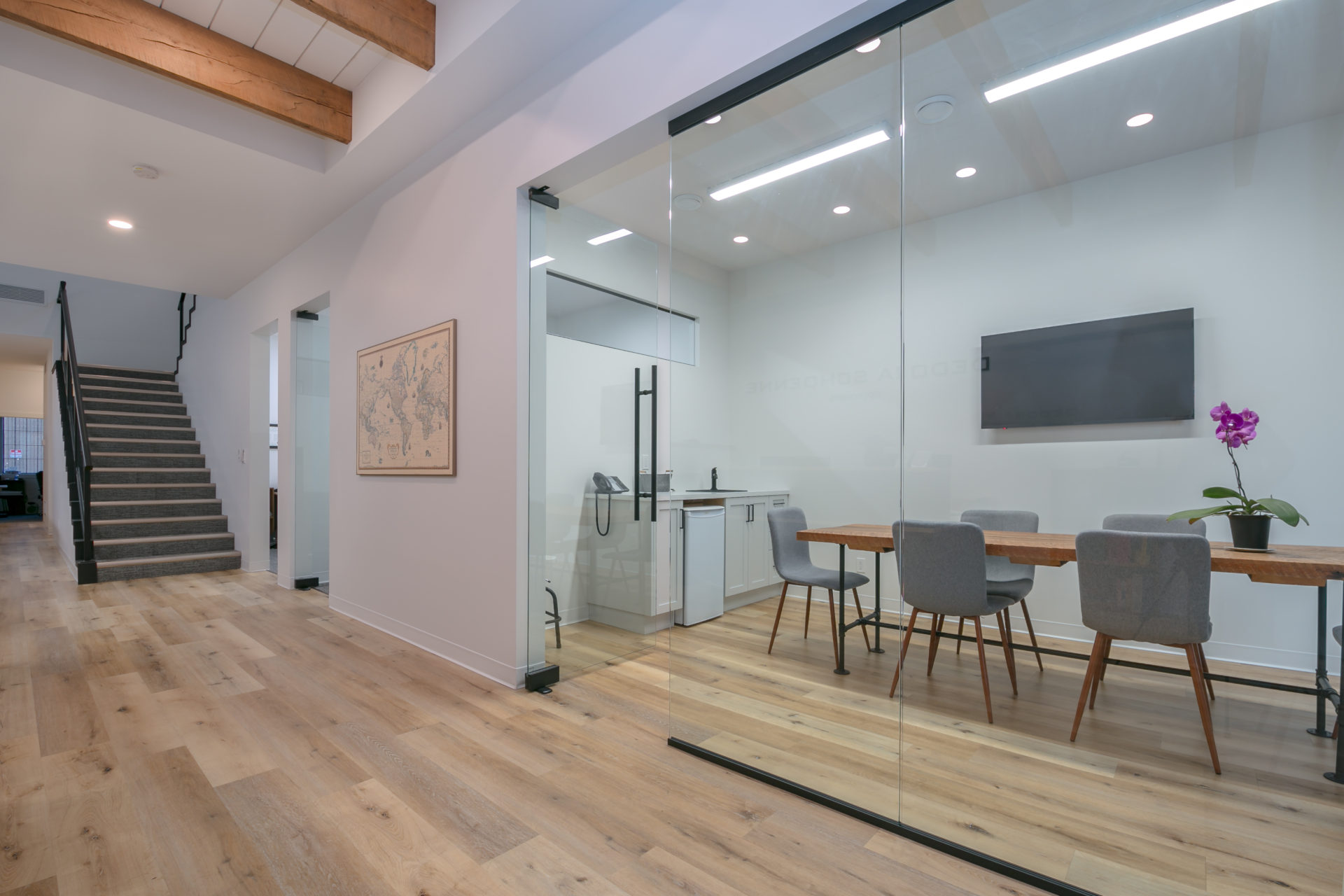 Commercial construction in Vernon offices and across the Okanagan will benefit immensely from incorporating integrated technology in their buildings. Having options such as teleconferencing screens, digital whiteboards, and app-accessible lighting systems have helped businesses stay nimble and save money on utilities. Working with clients and customers across the country means having channels that will optimize your communication. This is why commercial builders are starting to implement these into their design from the very start.
Conclusion
Living and working in an ever-changing world, it will be important to hire the right commercial builder who can design a building that will be future-proof. Incorporating trends that will improve your businesses performance while looking sleek and optimized for any environmental or regulatory condition is key to any commercial project.
If you are planning for commercial development in Vernon or the Okanagan area, Brentwell is ready to help with your project. As experienced professionals in commercial construction, we are here to support your business' needs.
Contact us today! https://brentwellconstruction.com/contact/
Read about our approach to commercial construction here: https://brentwellconstruction.com/commercial/