The new "normal" looks different this year – in fact, things have been looking different for quite a while now. However, now that businesses are shifting to meet the demands of guidelines, it's safe to say that a new way of how businesses function is upon us. Even in the beginning, businesses had to adapt to projects being halted, budgets being readjusted and workforces sent to work from home. While pre-pandemic activities roll back to usual, it's a great time to set those commercial construction projects in motion (again).
If you are, however, looking for great reasons to motivate the unpausing of your previous commercial construction project or getting the encouragement to make that first step, then continue reading, because we have a lot to get into.
Let's get started!
Take Advantage of The Season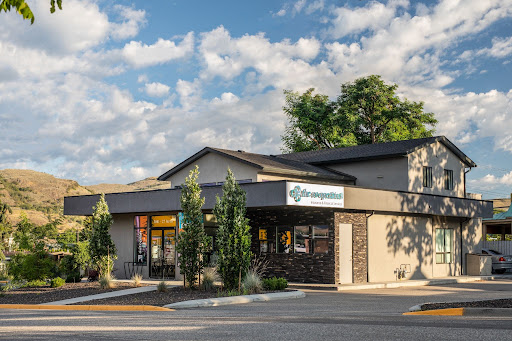 As you can imagine, spring and summer are excellent times for construction. Within the Okanagan region, we get a wide variety of different weather patterns, which ultimately can hinder construction efforts. Ideally, commercial construction, in particular, Okanagan commercial construction, works best within spring. That way availability in key materials remains accessible, and favourable weather conditions are consistent for a few months.
At this point, you might be wondering why we are recommending planning your project now?
Well, exactly as we said – it's important to plan. The fall and winter are excellent months to begin planning and getting development plans started.
Then come springtime, you are fully prepared and organized to start developing your commercial project.
It's a safe bet to assume most projects have a window of 1-2 years for development and since construction is a multi-step process, it requires action now to finish development months down the line. As well, If plans stay consistent and all goes well, then your commercial builder can have development could end before the off-season next year – so be sure to plan to be prepared for the change in seasons!
Adapt to Change
As we mentioned before, the change in the past years has been substantial. One large aspect of this change comes with the mindset of business owners. Commercial development companies are seeing the demand in office spaces adapting in construction, and these changes can be broken down into four main groups.
Demand for private office spaces
For years the development of office spaces was designed for cost-effective, small grouped spaces. However, with the change of times, and the demand for space, layouts have really shifted. Traditional floor plans are becoming a new norm with closed, private rooms to prevent extended contact with people (HBR, 2021). Even with adapting guidelines, the demand for space still continues to rise!
Reduction in size of communal spaces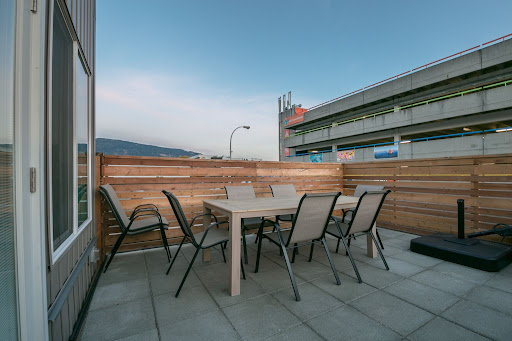 As mentioned about private office spaces, the reduction in communal spaces is all the more common. Commercial builders are seeing the functionality of open spaces in commercial buildings shifting to more closed-off areas, with smaller "touch" spaces. This is often seen with boardrooms, kitchens, and other meeting spaces for employees being reduced or adjusted based on the number of staff within an office (Make It, 2021).
Clean air circulation improvements
Due to the events of the virus over the past few years, there have been shifts in building design, in particular with dental offices, retail, restaurants, and medical practices. These building design changes focus on improved HVAC systems to enhance indoor air quality. Even more beneficial, with many businesses located within the Okanagan – commercial builders are utilizing better HVAC systems to filter out smoke from local forest fires.
Increase in outdoor environments
The rise of outdoor environments has shifted over the past few years. Businesses are now investing more into outdoor spaces for staff and customers to use. We can see this being described as "outdoor" workspaces, which are ever-growing in demand. Not only is this beneficial for providing employees with space but this also can boost morale with a team – now that's an improvement!
Conclusion
It's safe to say, be ready for the unexpected. This is why projects nowadays could take longer, and resources from commercial development companies might be harder to obtain. But that's why we strongly encourage you to prepare as much as possible and get your commercial construction project started now.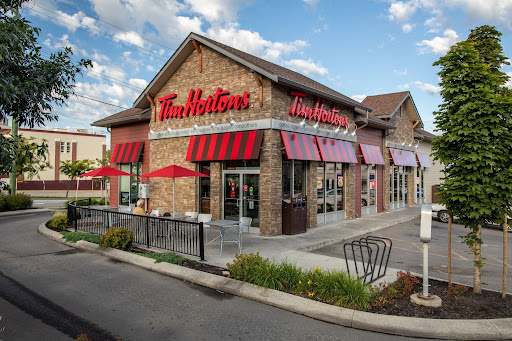 If we encouraged you enough throughout this blog to get started, but you need more help finding the "how", then check out our previous blog on a seamless commercial construction project here.
With times now adjusting, plan accordingly, and join a team that understands the difficulties in shifting demands. At Brentwell Construction, we are ready to help get your commercial project started. As commercial builders, we have the foresight to understand the process of development and help business owners grow or upgrade their commercial construction projects.
Contact us today to see how we can help!
References:
https://hbr.org/2014/10/workspaces-that-move-people
https://www.cnbc.com/2021/04/29/3-ways-the-office-will-change-after-the-pandemic.html